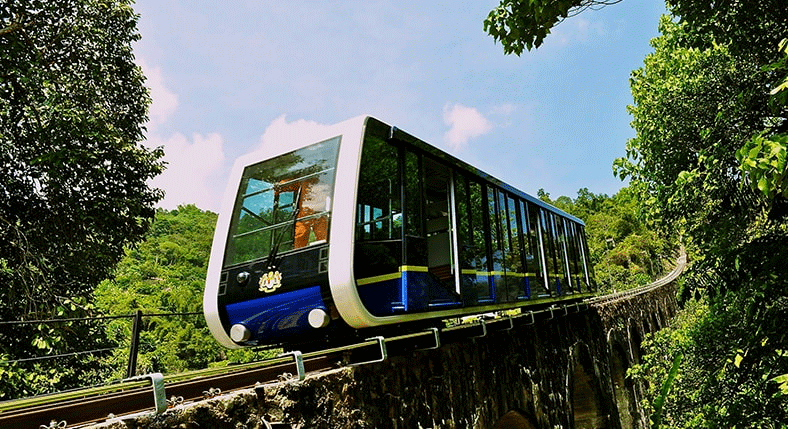 GENERAL INFO
Penang Hill is an amazing and exciting journey full of adventure in the heat of Georgetown where you will ride the cable car to explore the mosques, tea kiosk, restaurants, food stalls, and Hindu temples. You can pass through various small stations by taking the railway to reach the top.
In the end, you will have a rewarding experience with tranquil views of the mainland of Malaysia, Georgetown and Penang Bridge on the summit. You can visit the beautiful bungalow during the tour, along with morning trails and fruits and vegetable farms to make it the ideal holiday destination in Malaysia.
You will witness a number of trails leading up the hill when you visit the Botanical Garden. It is the ideal place to enjoy your time. You can spot a lot of medium and small mammals at the top like monkeys, squirrel, and bats because you may hardly find any large mammals there. Also called as the Bukit Bendera, Penang Hill is the most developed hill which takes tourists from the bottom to peak. The Penang Owl Museum is a major attraction here which is devoted to the art and craft of owl theme. It is attractive to a lot of visitors as you can spot a lot of species of flora and fauna over there to enjoy the exciting and pleasing views.