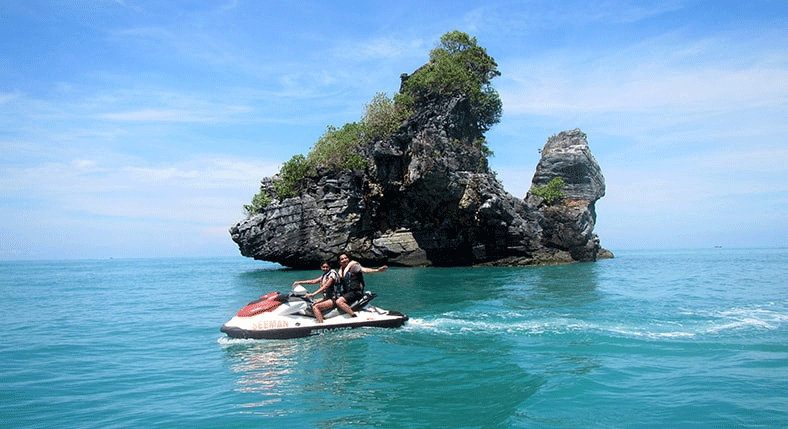 GENERAL INFO
The Jet Ski tour in Langkawi will take you to Andaman Sea to explore the serene and exciting views over the white sands and crystal clear water of Langkawi. Enjoy the ride on the open sea when bumping your ways to have amazing experience at the western coastline in the island. The private beach areas are covered by large resorts to avoid affecting the eco-system and nature. You can enjoy the Jet Ski tour to visit a lot of small islands and attractions like lagoon, lake, caves, limestone cliffs, and mangrove around it.

You can get a chance to witness the marine life in Andaman Sea with snorkel. Enjoy what nature has to offer from close reach for really a great experience. Jet Ski is really the best way to explore the nearby surroundings to enjoy different activities. Legends had it that the lake has some mythical powers to bless couples who don't have child.

You may visit the place where you can enjoy the session of feeding eagles and explore the small rock formations during the tour where you can see yellow and black rocks. You can also swim in fresh water lake and rent small boats. Explore the water surroundings in the island to explore the serene landscapes covering you. You can also have the chance to have jungle safari. You can swim at the lake and discover natural beauty. You can also have the chance to ride in a speed boat which will take you to several stops for fun and enjoyable tour.