Dubai is undoubtedly going to be the best, biggest and most modern city in the world and it may get close to claim this title. Considering the fact that you can find everything top class in Dubai, you can expect nothing to be cheap here. Be it the world's biggest shopping mall, tallest tower in the world, or making everything possible (artificial islands looking like giant palm trees on aerial view and indoor ski resort), Dubai spends what it takes with whole heart to attract tourists from all over the world.
Dubai is located in the heart of the Middle East as part of the United Arab Emirates. It is positioned across the Persian Gulf of Iran, bordering Saudi Arabia, and is just too close to Syria and Iraq. Simply the names of those countries are enough to scare away many westerners. But those fears are simply worthless when it comes to visiting Dubai. As expected, Dubai is covered with desert geographically but one thing you don't know is that Dubai has a lot of beaches lining the Persian Gulf.
If you get to see around 40 years ago, Dubai was nothing but a small fishing village full of sand dunes. Oil has played a vital role in the exponential growth of the city and tourism is an added benefit to keep the same trend going. Today, Dubai is 8th most visited tourist hub in the world. There are lots of construction projects going on for giant skyscrapers and great attractions. Well, this glitzy city is not just famous for oil refineries. Here are some of the best destinations and attractions you shouldn't miss in Dubai. Keep in mind that the places listed here are ideal to visit for both kids and adults in Dubai.
1) The Palm Islands :-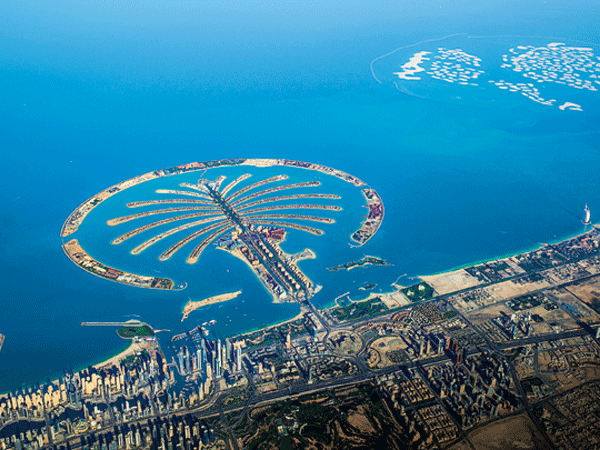 These islands are artificial. You may never believe the sheer magnitude from picture that it offers in real. In each palm fawn island, you can find luxurious villas, serene beaches, shopping malls, and luxurious hotels all the way. Take a tram/subway through the center is the best way to explore them.
2) The Miracle Garden :-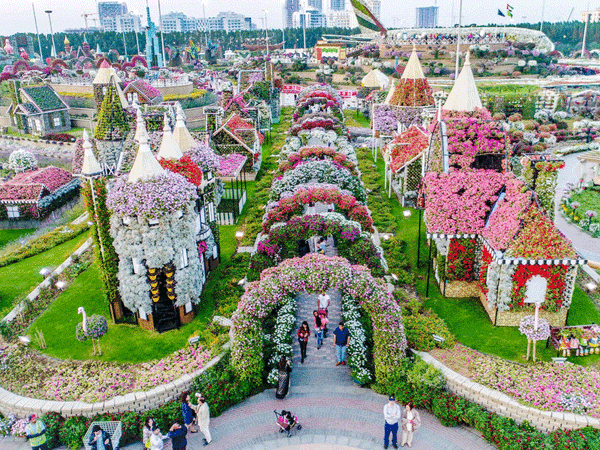 So, you can visit the biggest natural flower garden in the world in the heart of a desert. If you are in Dubai, everything is possible here. The way Dubai do things can surprise you a lot. The garden has more than 45 million flowers arranged in very beautiful designs and shapes. As the flowers cannot bear high heat, garden remains closed during summers.
3) Burj Al Arab :-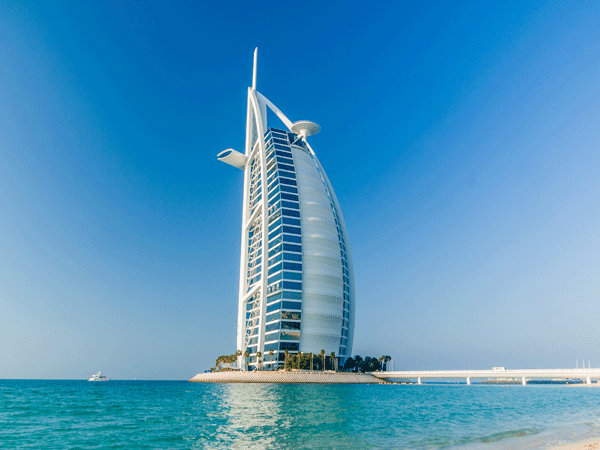 The Burj Al Arab is the only self-publicized seven star hotel world-wide. You may not give a thought to seven stars but no one can be able to question the hospitality and ultimate luxury of this hotel to offer. This giant hotel is built on its own island in the heart of Persian Gulf. Every part of this hotel is as luxurious as it claims. If you are lucky, you could even find the best deals in this hotel.
4) The Dubai Mall :-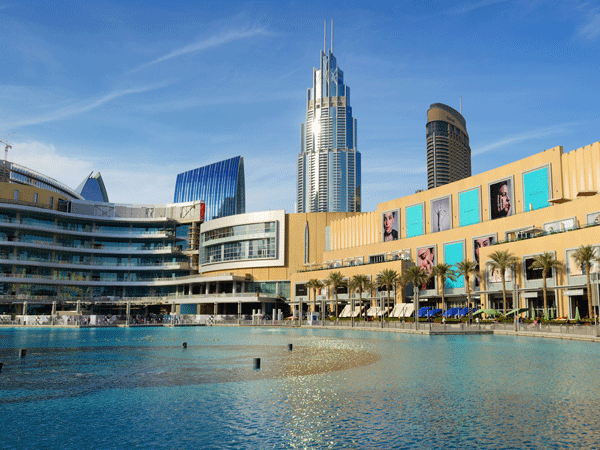 Have a dream to shop in the world's biggest mall? Yes, it is in Dubai also. The Dubai Mall belongs to a 20 billion dollar complex on the downtown. It has 1200 stores and houses every store you name, along with a lot more. The best thing is that you can easily access the mall from airport without even going outside in the extreme heat. It is well connected to the subway by air conditioned footbridges, also known as gerbil tubes.
5) Burj Khalifa :-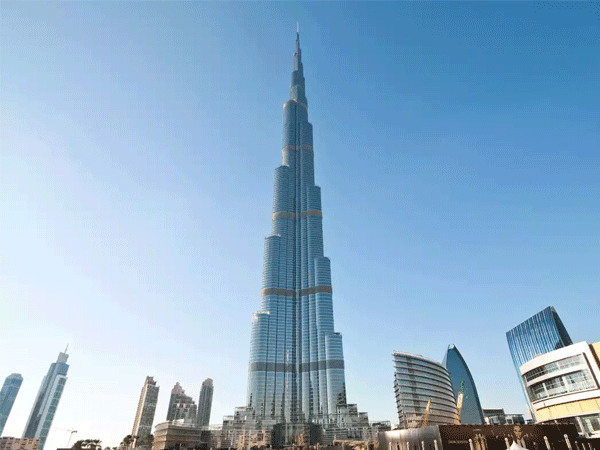 Burj Khalifa is not just the tallest structure in the world, but it is also around 1000 ft. taller than its closest rival. It houses the world's fastest elevator to get up and down. Whether you observe the tower from the ground or go up at the observation deck, the view it provides is hard to miss.
6) Jumeirah Beach Residential Walk and the Dubai Marina :-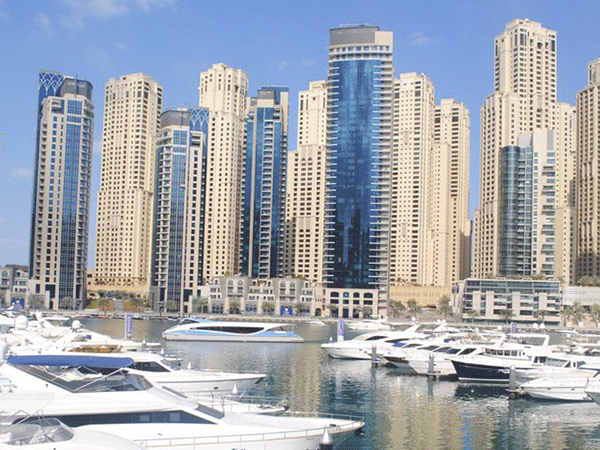 It is the most beautiful community you may have ever seen. Here, every single brick of each building is well maintained and placed. If you are wondering what to do in Dubai Marina, it has a lot of high-rise complexes, bars, cafes, shopping malls, beach resorts, hotels, and waterway snaking along the center. You may take a water taxi on the waterway and get the view of tallest skyscrapers.
7) Deira – Old Dubai Market :-
It is probably the only place in Dubai where you can do some cheap shopping. Another best thing is that you can negotiate the price when buying something. Not all of the areas in Dubai have changed the pace of development over the past 40 years. If you want to explore the traditional life of locals before the luxurious hotels and skyscrapers, visit the old souks here. If you are looking for a headscarf or traditional jewelry, you can buy it here. It has endless ranges of spices and textiles.
8) Ski Dubai :-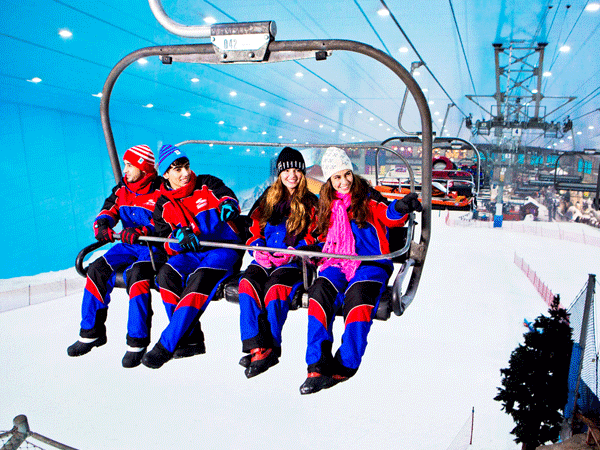 As we know, you can find almost everything in Dubai. It also has its own indoor ski resort in the Mall of the Emirates. If you want some relaxation from the hot winds and enjoy some adrenaline activities, visit this ski resort where you can do some skiing and snowboarding. Though it is not the world's largest ski resort, but there are several runs here. The snow doesn't get crunchy and always stay below freezing in it. You can learn lessons and rent all equipments you need. If you are inside, you won't believe it is above 100oF outside. You just can't miss the experience of skiing in the heart of the desert.
9) Desert Safari :-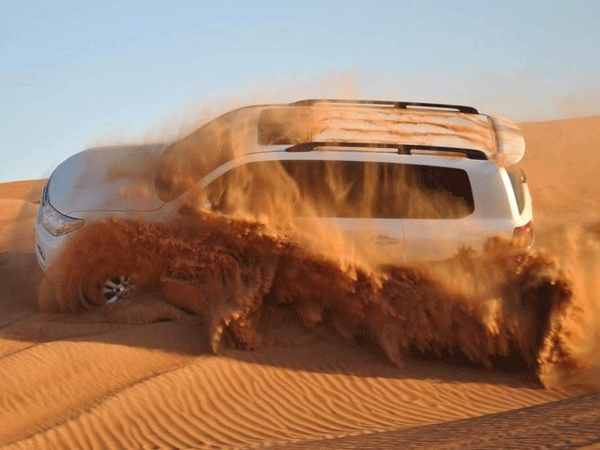 10) The Dubai Fountains :-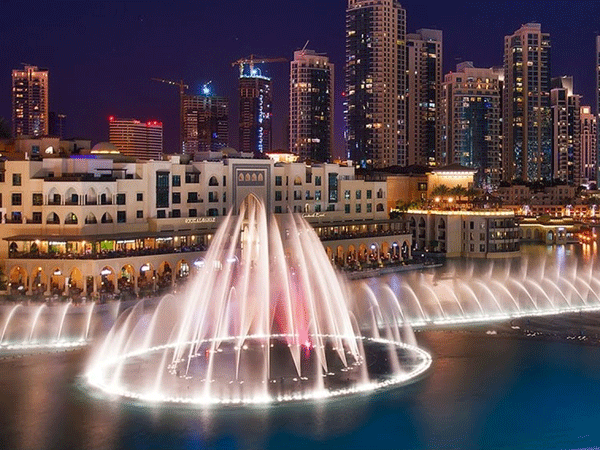 If you have been to Las Vegas' Bellagio fountains, you can definitely imagine how Dubai fountains are going to be. Dubai has also brought Las Vegas' fountains here for you and expect it to be more grand a lot bigger. Also located at The Dubai Mall, enjoy the fountains spraying and dancing to the tunes on night shows. And the best part is that you don't have to pay any fee for this show.