Dubai is one of the most discussed and recent travel destinations. The transformation of city from desert to a leading tourist hub is just incredible as it just started a few decades ago. Dubai houses the tallest structure in the world, the largest shopping mall, and some of the most expensive shopping destinations in the world. There are also huge ranges of entertainment options, including camel racing and snow skiing. But such activities come with huge prices. But there are also certain freebies to make your visit more fun and affordable.
Jebel Hafeet :-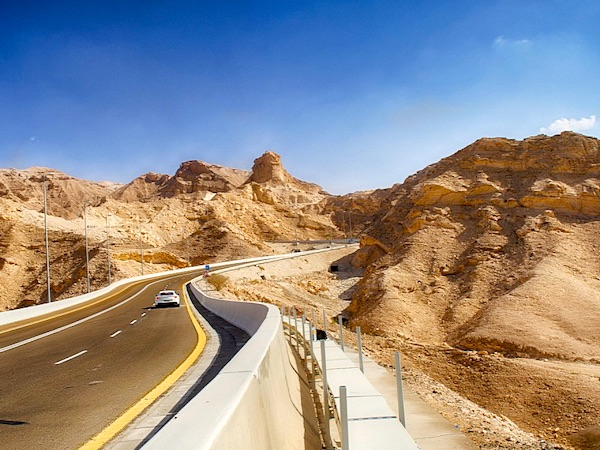 It is a mountain which offers great views of the region and it can be accessed by vehicle or foot for free. Take an elevator to the top of the high rises to enjoy serene views of Dubai. The tallest structure in the world, Burj Khalifa stands 2717 feet over the city. To visit its highest observation deck, the cost ranges from $35 to $82 USD per person and long lines could also cost valuable time. If it seems very expensive, you can have more extensive views at Jebel Hafeet. It is around 16 miles long and spread over several miles. It is a winding route to take you around 3900 ft. above the sea level. If you are brave enough to hit this dangerous road at night, you can explore some serene sights of the city lights.
Visit Wafi Pyramids Rooftop Gardens :-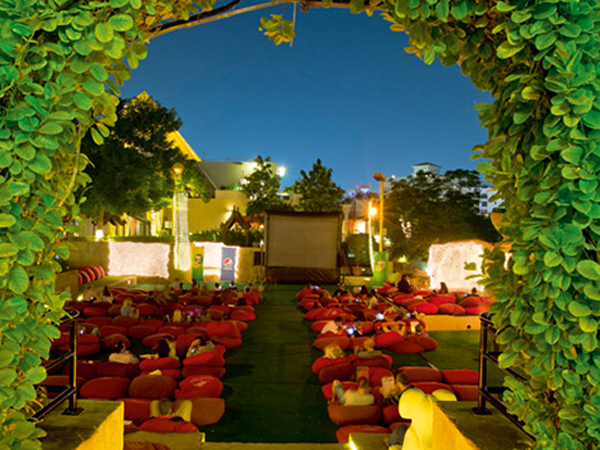 If you are on a shoestring budget, you can definitely make it the part of your itinerary as it offers 'Movies under the Stars' which is free at 8:30 pm on Sundays. The outdoor theater here offers access to drinks and food and beanbag chairs. You can also enjoy at other entertainment venues but they are not free. But you can enjoy your priceless moments here and soak in the atmosphere for free. You can also dine in some good restaurants offering Asian, Italian and Continental dishes on the passageways.
Window Shopping at Dubai Mall :-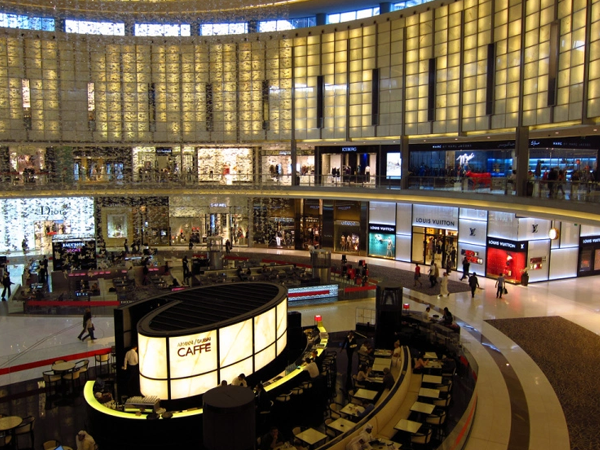 Facing the iconic Burj Khalifa, the Dubai Mall is the largest mall in the world. This fact itself makes it worth to become a tourist destination and it is free to explore the vast shopping areas here. But you need to do some planning to visit the mall. This shopping hub is stretched over 5.4 million sq. ft, with whopping 1200 stores which attract 54 million visitors every year.
The numbers are rising significantly. Enjoy some of the attractions here like a 245-ton aquarium, 10000 sq. ft. sweet shop, and a huge amusement park indoors. Observations are free in these attractions.
Watch the Dancing Fountains

:-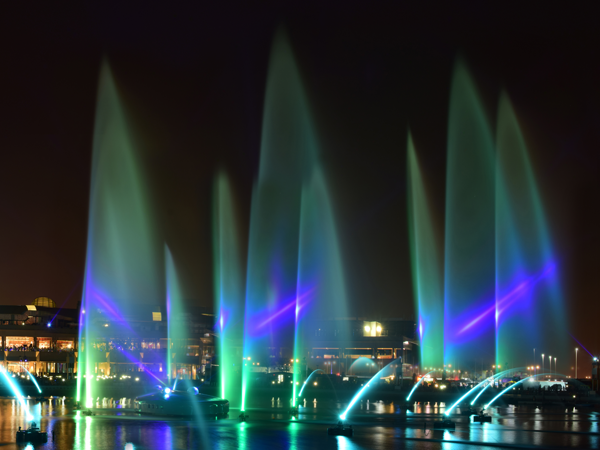 When you come outside the mall, explore the well-known dancing fountains, aka 'the Largest Performing Fountain in the world". This attraction will make you remember the Bellagio show in Las Vegas, with 50 color projectors and 6000 lights. The show is staged from 6 to 11 pm, and also on midday periods sometimes and the length of the complete show is around 5 minutes. Also visit the Waterfront Promenade outside the mall.
Explore the wilderness at Ras Al Khor Wildlife Sanctuary :-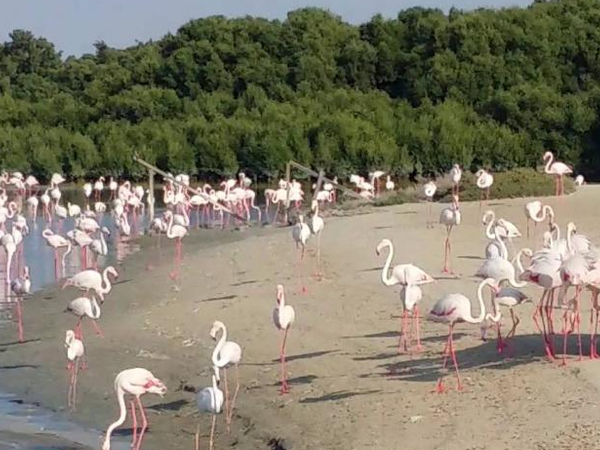 This wildlife sanctuary is really a bird watcher's paradise as it has a lot of bird species to explore and is located at the mouth of Dubai Creek. You can explore plenty of flamingos in cooler months. Entry is free to this wildlife sanctuary. Dubai is also imagined as rather artificial and plastic. But this site is one of the few natural attractions here. It might fill the whole day for a bird watcher. It is worth a quick look for others and also don't forget your camera.
Visit the Gold Souk :-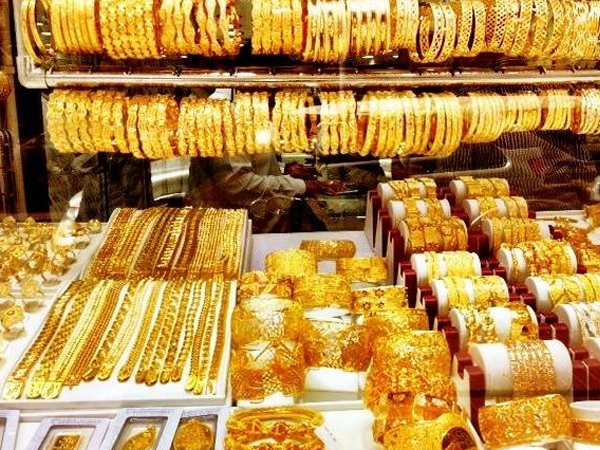 As the name suggests, Gold Souk is a gold market where you will find a lot of gold jewelries and products which are totally unmatched. Do your research if you want to shop here. Not every deal advertised will help you. Government regulates the products. So, worry about price, not authenticity. You should know the actual market value of the product before shopping here. There is also a room for bargaining here. Well, just strolling and observing won't cost anything. You can see diamonds and gold jewelry here that are from other parts of Asia and the Middle East.
Visit the Jumeirah Beach :-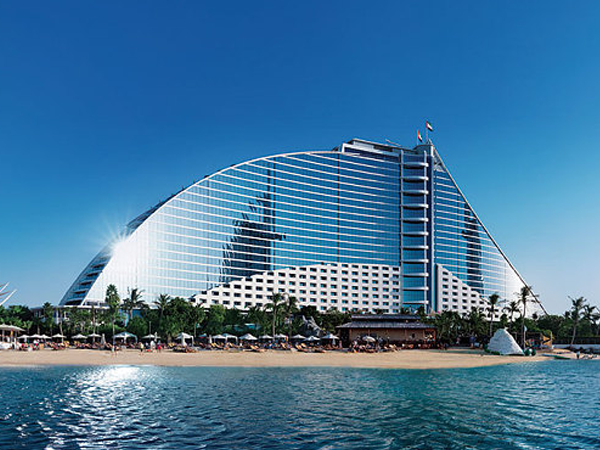 It houses some of the most exclusive hotels in Dubai. Guests pay hefty fees to enjoy world-class services and soft sands of the beach. But you don't need 5-star stay in its public portion. You can enter its public portion to relax or enjoy the barbecue. Consider the average high temperatures in summer, which go high around 100oF. Bring some right footwear as walking on the sand can cause burns in those conditions.
Al Fahidi Historic District :-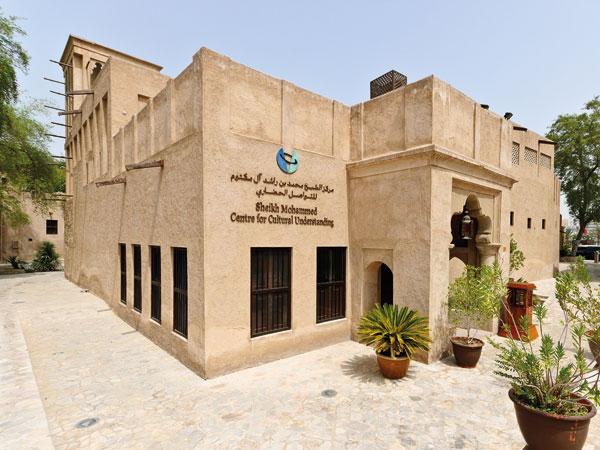 Also known as Bastakiya, Al Fahidi is located in the heart of Dubai where you can explore what Dubai was like before the high-rise skyscrapers over the past few decades. Here, you can explore the lifestyle here in the 1600s. The Etihad Museum nearby costs merely $10 for adults but it is still worth a visit. It has innovative exhibits of the development of the UAE.
Enjoy the Walking Tour :-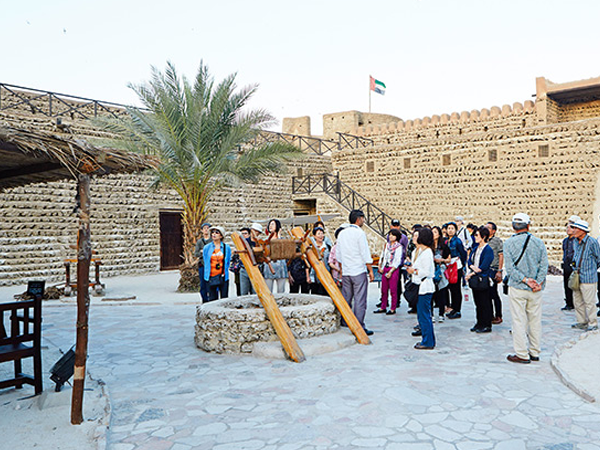 Dubai has a lot of free tours by foot during the summer, with a belief that everyone should have basic knowledge of old Dubai, no matter whether they can pay or not. Like with guided tours in the US, those who can tip for a good tour generously should do so. It helps people who offer service to all. You can access the tours in six languages at various times. You can cover a lot of attractions in the Old Dubai tour.
Visit Zabeel Park and Explore the Food & Craft Market :-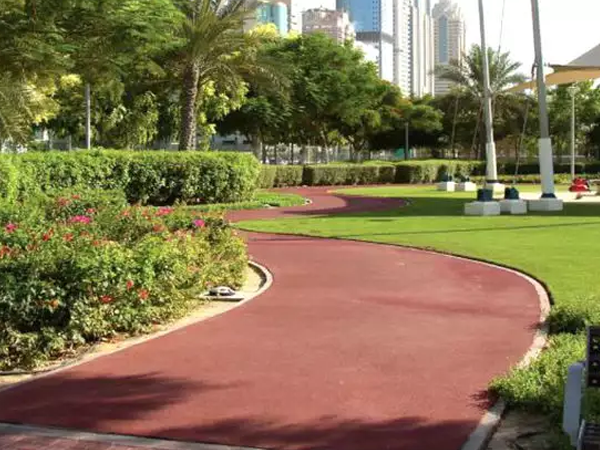 Opens from 9 am to 3 pm on Saturdays, the Time Square Centre is the market located at Sheikh Zayed Road where visitors can stroll around several artisan stalls offering creations made by the talented craftsmen. A lot of visitors never know what they will find and end up buying souvenirs that they don't know but exciting.