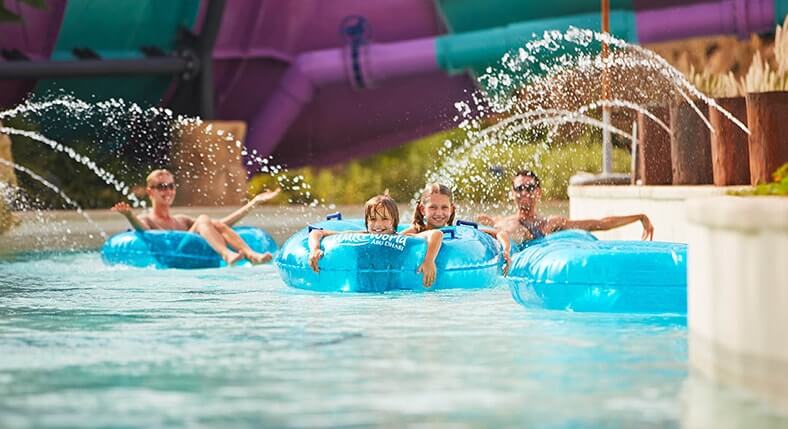 GENERAL INFO
Yas Water World Theme Park is the most amazing tourist attraction in Dubai which is ranked 2nd Best tourist attraction in the world. It has great opportunities for you to enjoy the ultimate water sports without having long queues to enjoy the rides in Dubai. In this tour, you can enjoy the attractions like the pearl drive and also the game of treasure hunt. There are 4 thrilling level rides in this park for the fearless and fearful. There are up to 15 football grounds in an area. This park is usually based on story of a young Emirate girl named Dana.
You can enjoy the high intensity slides in this park to get you along the 20m funnel. In this park, you can feel the thrill in 2 water parks with entertainment and recreational spots and 4 contained theme parks. Here, you can enjoy the day without any problem.
Bandit Bomber – It is the longest suspended roller coaster with 550m length and the first roller coaster with laser effect and water on board. This water slide has high intensity to take you along the 20m funnel on raft with 6 people.
Pearl Drive – you can enjoy the traditional culture of pearl driving so you can create your own pearl necklace. You can solve puzzles in the magical quests and play with lost treasure and magical creature.