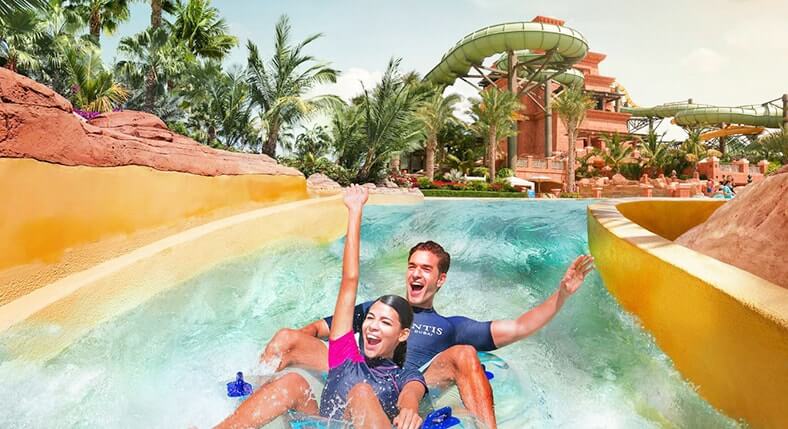 GENERAL INFO
Atlantis Aquaventure Theme Park is the most appealing water theme park which has the combination of two different attractions – Marine animal inhabiting aquarium and the Lost Chamber Aquarium. This aqua venture is strategically positioned in Atlantis and the package covers two attractions for you to enjoy. It includes access to the beautiful private beach on same day. It is the best water park in Europe and the Middle East.
The Palm Resort, a part of Atlantis, has the amazing water rides with dancing and singing aqua venture. There is a dedicated kid's play area and Tower of Neptune and Tower of Poseidon are the sides designed for the adults to have fun. At Anjna Global, we offer the best budget-friendly package with exciting rides and splashes, beach front and the Palm Jumeirah Island slides which are exciting for the visitors in this water park. Here, you can have the exciting and memorable ride while relaxing at the aqua venture only.
Marine Animal Aquarium – In this attraction, you can glimpse to the natural habitat of the wild animals in a recreation.
Lost Chamber – In the Lost Chamber, you can relax and explore the tales of lost Atlantis by having the glimpse to the iconic water aquarium.