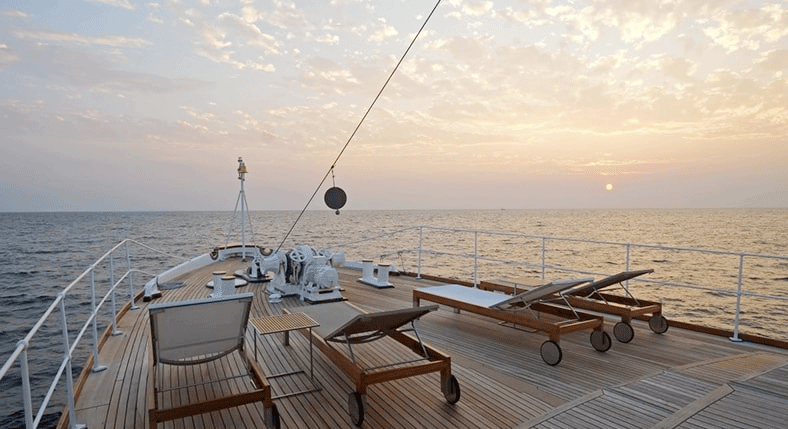 GENERAL INFO
Eco Adventure Day cruise tour at Langkawi Island really gives wonderful experience and takes you to excellent sailing excursions with Stardust, largest cruise in Langkawi. As tour starts, our speed boat will take you on a 1-hour ride where you can catch the glimpse of joyful monkeys playing along, coral fish, brown winged kingfishers, and moon fish.

The tour continues with drag netting, kayaking, and fishing activities. A small wooden yacht is well maintained to take you through the exotic rainforest to explore the flora and fauna. A floating fish farm "Hall in the Wall" is the best place to explore a moon fish which comes off the water and coral fish which flaunts its red and green stripes proudly. After exploring fish farm, the cruise leaves you to star cruise where you can enjoy welcome drinks, tasty dishes, and the exotic beauty of surroundings.

At the tour, you can get to explore the wonderful natural secrets, limestone forests, and palm fringed shores. You will be escorted to a hidden lagoon to feel the thrill on Stardust cruise where you can explore the sparkling black waters. Witness the small cavern where it seems to end the cave. You will learn about the history of Langkawi from the staff members and enjoy the boat ride across the sea. You can captivate the surrounding areas and witness the ecosystem of Langkawi. You will be served with huge range of chilled beers, wines, soft drinks and cocktails at the open bar along with a BBQ dinner.