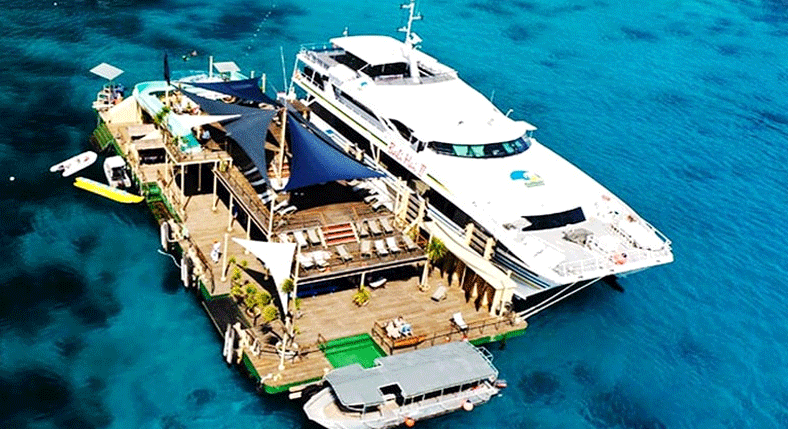 GENERAL INFO
The Bali Reef Cruise Tour is full of fun where you can have the exotic views of marine life, fun activities and delicious dishes. You can enjoy the tour with friends, family or a solo traveler. You can explore the beautiful marine life in Lembongan from the platform. Both your kids and family would love the tour. This tour especially offers a tour to Nusa Lembongan Island, which includes the whole day for fun activities with family. It includes a lavish catamaran cruise, which leaves Benoa Harbour around 9 am to Nusa Lembongan. The cruise has a platform for enjoying fun activities.
You can have the chance to explore and get closer to amazing marine life and beautiful corals in Lembongan Island. You can also enjoy fun and thrill activities as per your comfort level like snorkeling and scuba diving on the beautiful Lembongan Bay. Even if it is your first time for such activities, there is no need to worry. We have PADI diving instructors who are professionals to provide support.
In addition, you can also enjoy some cruise activities on the cruise like taking banana boat rides, cultural tour, or even exciting water slides. Once you have done these activities, you can have tasty buffet in air conditioned junction to fulfill your taste buds. Finally, the cruise leaves Nusa Lembongan Island around 3:30 pm and reaches the mainland Bali to enjoy the views of sunset and relax.