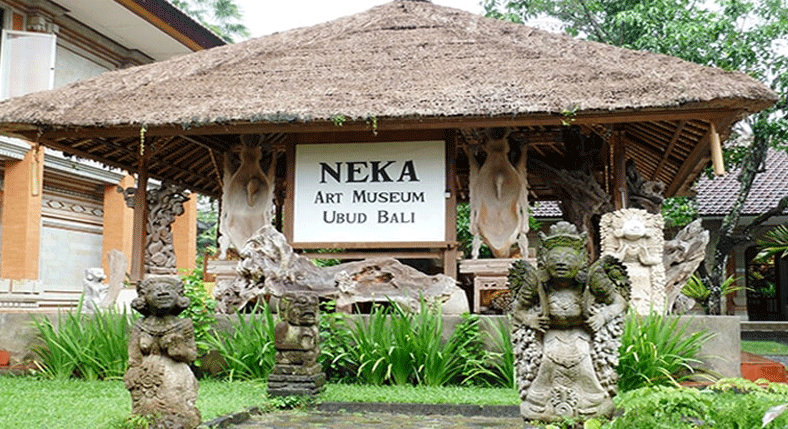 General Info
Do you love Balinese arts and wants to get familiar with the history behind it? If yes, then Neka Art museum is what you need to visit. Established in the year 1982, this museum got its name from a Balinese teacher named as Wayan Suteja Neka who was very passionate about Balinese art. She collected several Balinese artworks and created art documentation.
At present, the museum has a collection of art masterpieces from many popular Balinese artists who have amazed and inspired people from their work in the past. The Neka Art Museum has the potential to mesmerize you and take you back in the past era. It can be an educational tour for enlightening people with the knowledge of techniques and the history of art evolution in Bali.
There are a total six building stocking a comprehensive collection of sculptures, painting, and traditional Balinese keris daggers.At exhibit A, you will find classical Kamasan-style wayang Balinese paintings foretelling the mythologies from Mahabharata and Ramayana. Western influenced paintings can be found at Exhibitions B and C. While in the D exhibition, you will find Batuan-style paintings.
You may also get a chance to meet the founder of this Museum. He is a member of Pande clan of Balinese Smith. You may find him ardently explaining the process of making a Keris dagger to the visitors. Besides, the museum has modern supporting facilities. You may roam around the tropical garden, spacious meeting halls, and restrooms surrounding this museum.