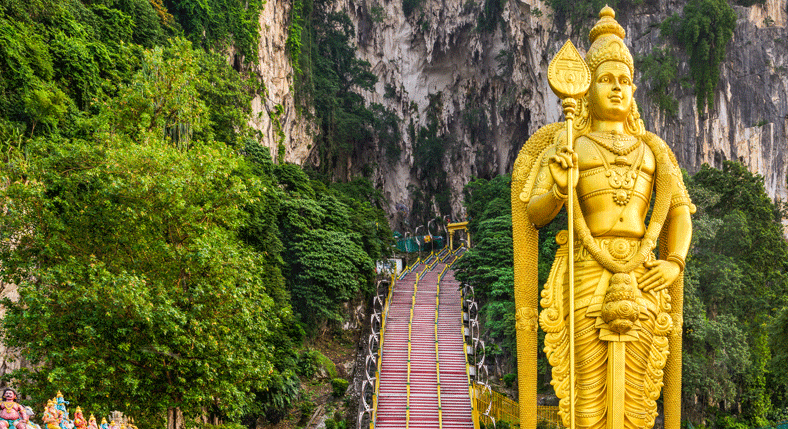 GENERAL INFO
Located around 13 km towards the north of Kuala Lumpur, the Batu Caves are named after Batu River, which flows off the hill. It is the most popular temple devoted to Lord Murugan which consists of a range of temples and caves. In this caves, a lot of Hindu festivals are celebrated and you can visit 3 huge caves, sample of Rubber tapping and also capture the mighty golden Lord Murugan statue. There are 272 steps in 400 million years old caves which lead towards the top of main temple.
During the Hindu festival of Thaipusam celebrated every year in January and February, it attracts huge numbers of tourists. You can visit the pewter factory, well-known attractions, and typical Malay Houses at the Batu caves tour where you will explore how fine silk clothes are made.
A lot of shrines and temples here are flocked by thousands of devotees every year to attend the worship. The statue of Lord Murugan is one of the most visited tourist attractions which are known as the prominent landmark by Hindus. You can have the serene and attractive views of the valley when you return. The caves have three shrines devoted individually to the prime Hindu deities – Lord Shiva, Vishnu and Brahma.