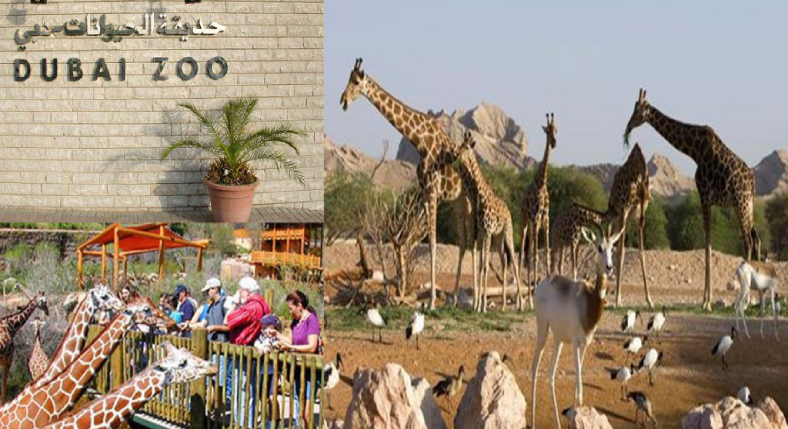 General Info
Dubai Zoo is one of the best attractions for the visitors who are interested in different types, kinds or species of animals. It is the most exciting and oldest zoo in UAE loaded with different kinds of fun, sports and activities to stay entertained during the stay in Dubai. Sheikh Rashid Bin Maktoum permitted Otto J. Bulart to build it in Jumeirah in 1960. It has been a prominent landmark which is centrally located in Jumeirah region. It is a unique and great zoo filled with amazing animal species these days.
Dubai Zoo has great property accommodation and visitor friendly environment of birds and animals. Located just off to Jumeirah beach, there are five sections of landscapes in Dubai Zoo which is known as a great milestone of the city. You can also find water aquarium for fish and several other creatures like deer, bears, giraffe, chimpanzee, hyenas, and mandrills. It has the fastest running fledging in the world like parrots and others. It offers well suited environment for all types of creatures, Arabian wild cat, and fine breed of chimpanzee.
It has been the popular attraction which improves interest of tourists. It has been an amazing place for enjoyment and fun with world-class services. The zoo has been changed completely with constant renovations and redesigning and tourists would love to have great time. It is the first zoo which has stretched its space to breed the rare species of chimpanzee and Arabian wildcat.
It houses up to 230 species of animals like hyenas, foxes, lions, chimpanzees, jaguars, deer, monkeys and giraffes. Zoo has ideal habitat for conservation of tigers which undergoes redevelopment and relocation of animals. It is supposed to be as similar as their natural habitat where you can spot animals like Arabian wolf. It has the unique appeal which is no longer be there.
You can definitely get the chance to view these cute creatures like primates, large cats, and birds of prey. These are something like once-in-a-lifetime experience. Another main reason to visit the zoo offers great opportunity to spot a lot of beautiful creatures and have fun with them. And the entrance fee is very affordable.
Attractions
Mingle with various birds and animals
See beautiful creatures in the world
Spot rare creatures like Arabian wolf, tigers etc.
Spot the vivid water animals
Notes
Opens 10 AM to 6 PM from Wednesday to Monday
Closed on Tuesday
Entrance fee is charged