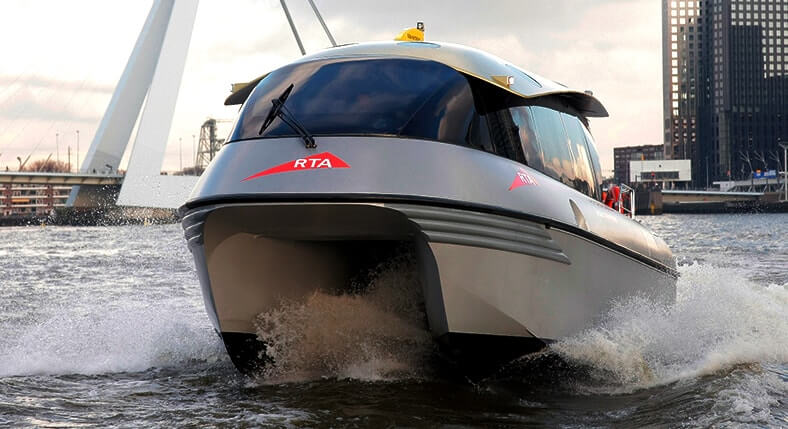 GENERAL INFO
Water Taxi is one of the luxurious options for the tourists to get along the Jumeirah Palm and Dubai Creek in Dubai. It is the best mode to explore Dubai. The experienced drivers who drive these speed boats will take you to the wonderful charm of the city. This water taxi is one of the oldest transport modes and they simply take less time to travel.
You can enjoy the relaxing ride, which is the most common way as water taxi will take you to your desired destination to fulfill your needs with ample safety on board. Water Taxi also serves the wheelchair bound visitors and maintains safety, privacy and comfort of the tourists.
The water taxis has all the facilities to ensure ultimate comfort for you as you travel along the water. These taxis are designed completely for tourists and take you away from busy routes by a pleasing ride. These taxis are the only public marine transport vessels which can navigate waters of Arabian Gulf. You can simply enjoy round trip to Jumeirah from Dubai Creek and hop on a water taxi. It is a kind of air-conditioned, sleek and metered water taxis to serve up to 10 people at a time.