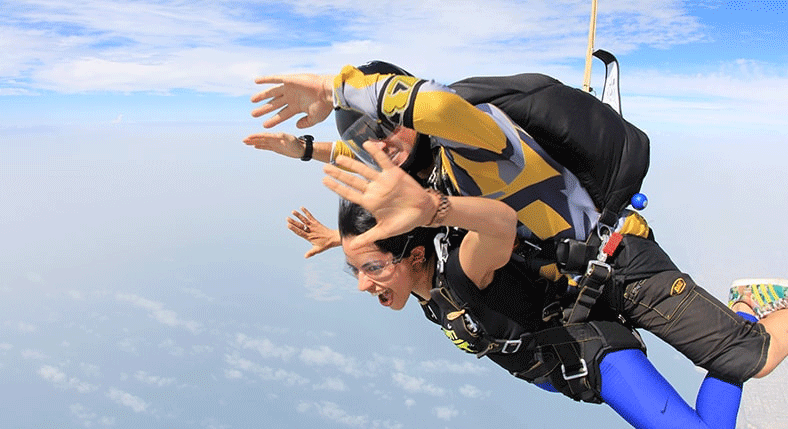 GENERAL INFO
For adventure lovers, sky diving is the best tour in Dubai. Jump from the height of whopping 10,000 ft. and feel the thrill like never before. Participants enjoy the free fall for one minute in this dive. In this tour, you can view the awesome 360o views of the skyline. If you are in Dubai, book this tour to have once in a lifetime experience. It is a fun and adventurous activity for both professionals and beginners as our expert instructors will guide you in each level.
Tandem Jump is especially designed for beginners. Once you reach the drop zone, board the aircraft where you will have the exciting experience. In this tour, you have a complete free fall after a canopy flight for 3-4 minutes. In this dive, you will have the feel like a bird and you will enjoy the absolute freedom to make it an exciting adventure.
You must do this activity at least once in your life and also try while having vacations in Dubai. You will always have experienced instructors by your side even though it is your first time.