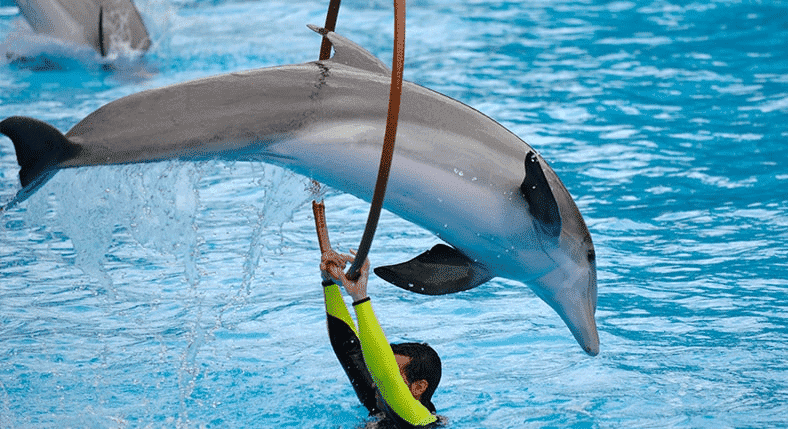 General Info
The fully air-conditioned and first Indoor Dolphinarium, the Dubai Dolphinarium is located at Bur Dubai in the Creek side park. As the name suggests, it is a habitat to friendly dolphins. You can watch the live performances of Dolphins through photo session, live shows, and also swim with them.
It is an arena where you can come face to face with these friendly and cute creatures as it can accommodate more than 1200 viewers to fill your life with plenty of fun. It is the most appealing attraction with chirping of birds and blue water. You can witness them performing live while dancing, doing acrobatics, singing, jumping through hoops and playing balls. You can definitely get relaxed by seeing them.
Some of the best attractions in this Dolphinarium are black sea bottlenose dolphins and northern fur seals where you can get amazing experience on a session that lasts 45 minutes. It is really a paradise where you can play and mingle with bottlenose dolphins to have the experience for lifetime.
ATTRACTIONS
Enjoy live performances of dolphins and swim with them
Get face to face with dolphins and interact with them
Huge arena to enjoy breathtaking view of dolphin's performances
Enjoy chirping of birds and dolphins' play
Get complete infotainment about marine creatures
NOTES
Tickets charges are applicable for swimming with dolphins and enjoying performances
Timings – 11 AM to 6 PM from Monday to Saturday
Timings for Swimming with Dolphins – Monday to Thursday (1 PM, 2 PM, 3 PM, and 4 PM)