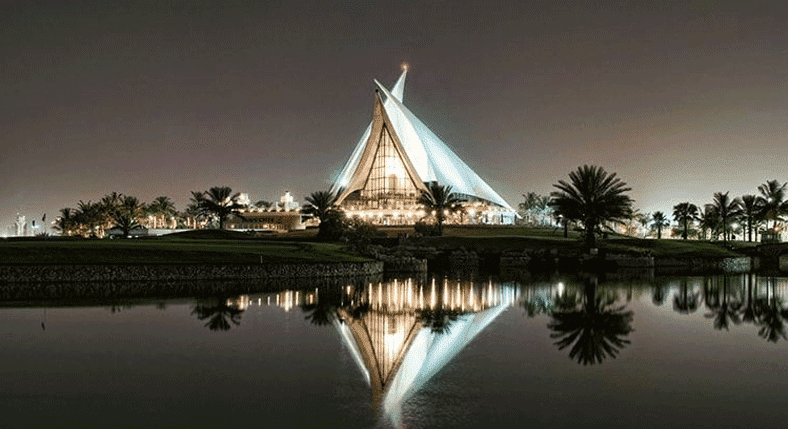 General Info
In this tour packages, you can get the stunning views of iconic landmarks, entertainment spots and skyscrapers in Dubai Creek. It involves riding the wonder buses, boats, yacht and wooden dhows to explore the rich heritage of Arabian city. You can embark on the water tour across Dubai through the middle and it is a unique experience by cable car, wonder bus, and a lot of water taxis and dhows. At the end of this saltwater creek, there is a wildlife sanctuary built on the edge of the desert of Dubai.
Dhow has been traditionally used to make livelihood of the people as it was used to transport the materials from one place to another. Dubai is split into two sections because of creek – Bur Dubai and Deira. You can enjoy and see a lot by wonder bus while riding through the middle of the majestic city. You can get the first hand experience by watching traditional dhows, flowing water, lively souks and modern buildings. You can get complete insight to the development of city into an international commercial hub.
Dubai Creek is such a heaven for nature lovers and bird watchers as it has a wildlife sanctuary. Dubai Creek was used to be a major and safe harbor for ships during the past. Today, you can witness a large number of futuristic marvels. You can enjoy the soothing and breathtaking views of real Dubai where you can witness the glorious sights on the creek. You can enjoy the spectacular views of world-class city and Dubai skyline and enjoy traditional entertainment options. You can even visit Sheikh Saeed Al Maktoum House, Al Bastakiya, Dubai Museum and Heritage Village at Dubai creek.
You may want to walk down the lane where you can have one of the most amazing walks of life at the area around the creek. You can visit the geographical landscapes like desert, mountain, and Dolphinarium where you will get face to face with bottlenose dolphins. Feel the aroma of fresh herbs and spices at the spice soak, shop some ornaments, jewelry and huge range of colorful gold at Gold Souk. You can also enjoy a lot of plays, live shows, music concerts, fireworks and even ride cable car or metro to visit the Deira city. Enjoy the enthralling view of sunset on Dubai Creek. It is one of the most overlooked activities here. You can dine out in some restaurants in creek area and also try authentic dishes at Italian restaurant in Dubai Creek.
Highlights
Enjoy the ride of cable car, wonder bus and dhow cruise
Visit gold souk, spice souk, museum and heritage village
Get face to face with bottlenose dolphins at Dolphinarium
Enjoy shopping and sightseeing