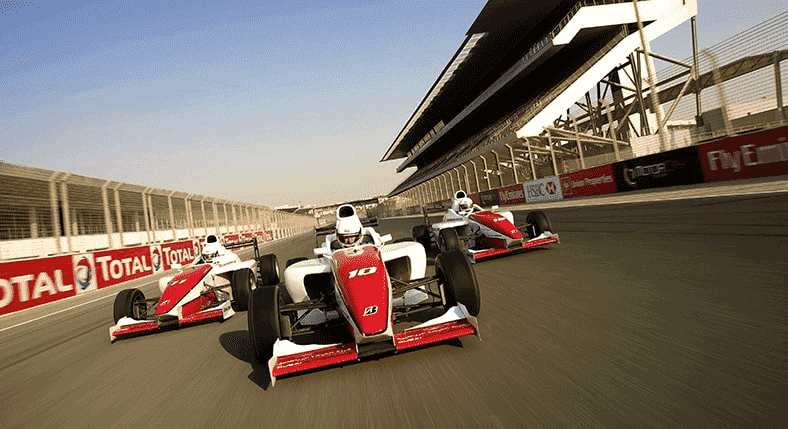 General Info
A visit to the Dubai Autodrome gives you a thrilling experience to wake up your senses on really exciting games & cars. One of the world's largest indoor auto themed parks, attracts a number of visitors from all over the world every year to the most challenging rides. A combination of high speed straights and technical corners that takes you to the exclusive rides like Audi TT & R8, single seater and Kartdrome to enjoy. A best way on the adventurous vacations that contains six different configurations which is designed to allow three racing circuits operates simultaneously, safely and independently with unparalleled options. Kartdrome is the part of Autodrome – an international Karting track, providing safety & an amazing experience with cars. Kartdrome in Dubai has both indoor and outdoor Railway tracks which hosts the sessions on outdoor track and the adjoining indoor venue. Dubai's Kartdrome challenge – a series of 4 endurance racing all the day which attracts the Karting term around the globe.
Fasten your seatbelts as extraordinary thrilling experience of burning rubber, speeding steel and roaring engines, take you to view the spectacular Dubai. It is situated with in the ground of Union Properties Motor City development in Dubai which consists six different configuration that allows the circuits to function side by side. The kartdrome offers drive karts on rental basis for people over 13 years old. Dubai Autodrome is a motorsports circuit was the first part of Dubai Motor city opened in 2004 which is the final round of the super racing weekend. It has become a home for sports car, touring car, automobile endurance which is open endurance for professional and non-professional teams. Experienced drivers guided you all along the time It gives you a chance to enjoy the ride of your life. It's a workshop located in the main pit's area that offers sales and support at the track. It is advisable to younger to try indoor track. Owners of Kart can also use the track for practice sessions.
The outdoor track is 1.2 km international kart that features 17 corners and a tunnel bridge for those who wish to try karting for fun.. Outdoor kartdrome is a home for Karting in Dubai, the only track in Dubai for Kart racing. Kart session continuous for 15 minutes of driving. The indoor track kart consists of 620 metre long track for the accommodation of 10 drivers at one time. It is suitable for more than 7 years old child by using junior Karts which are available in the indoor track.
Highlights
Club Circuit Newcomers Bike Track
Saloons driving experience
Single Seater experience: Stage
Train Dubai
Easy Drift experience
Things to Know
Opening Hours: 9:00 AM to 9:00 PM Daily.
Charges will be there for the ride.