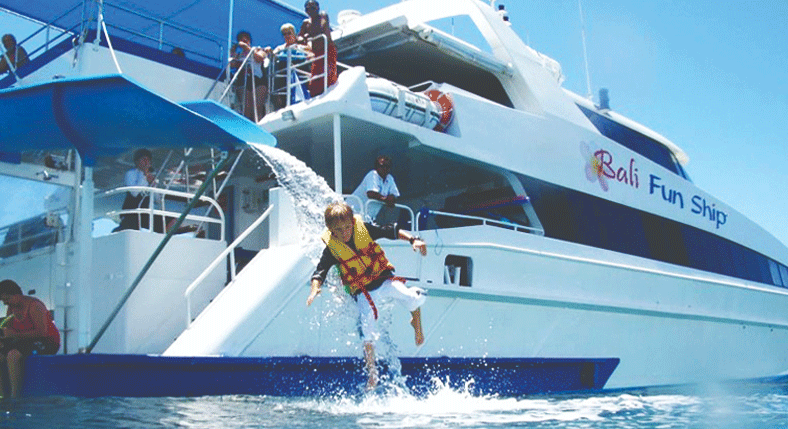 GENERAL INFO

The Bali Ocean rafting cruise tour promises the exotic views and snorkelling at the islands of Nusa Lembongan, Nusa Penida, and Nusa Ceningan. The tour is organized with the highest safety standards and under the supervision of trained lifeguards to safeguard tourists. Perhaps, it is the most thrilling Cruise Tour of Bali.

This tour begins with transporting you from your residing hotel to Benoa Harbour. You have to pick the snorkeling gears before boarding the speedboat. Afterward, the speedboat will transport you to the beautiful Penida Island. This island is famous for its scenic coastal limestone cliffs that are nearly 300-foot high. Don't miss the opportunity to capture them in your camera.

When moving near the very famous Manta Point gate and Hole in the Rock, you will also discover splendid karsts formed due to erosion with the waterfront. Next, you will come across mangrove forests in Ceningan Channel. Be ready, to get amazed there by the crystal-clear water perfect for snorkeling. You will discover an ample of sea creatures and coral reefs here.

Finally, the Bali Ocean Rafting Cruise tour will head for Bali Hai's private Beach Club on Lembongan Island. You can enjoy the Barbecue meal and relax on the beach while enjoying the stunning scenery. You can also go for parasailing. Pregnant woman, children under 10 years old, and people with back and heart problems have to be extra cautious on this tour. They should not take part in adventurous activities. It is safe for otherwise.