When it comes to going sightseeing in Singapore at night, the city-state almost turns from the so-called business hub to a buzzing and ever-growing cluster of nightclubs and bars in itself whenever the sun goes down.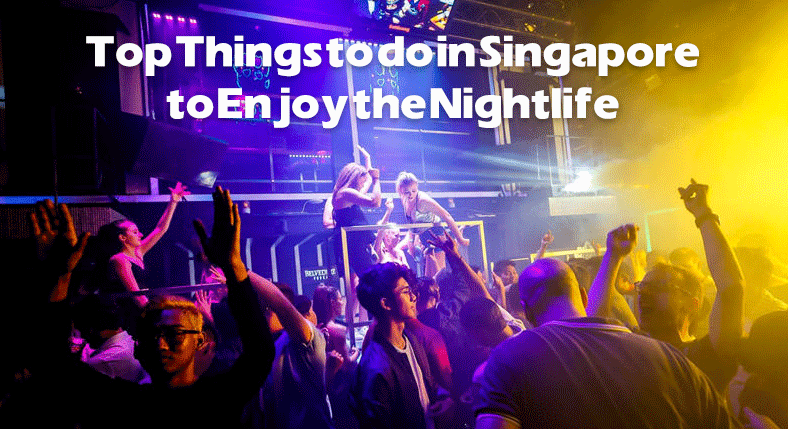 The city center is the best venue to get the most of Singapore nightlife. It means you can conveniently enjoy a delicious slap-up meal in Chinatown Club Street, booze some cocktail at Marina Bay (while soaking up the beautiful view) and end up dancing the heart out at Clarke Quay in the same night.
Well, convenience is not the only best part of Singapore either. The Lion City has been shaking off its presence over the years as being a steep, pure commercial hub, thanks to the ever-growing fame of some of the world-renowned nightclubs, and in no small part some of the wonderful rooftop bars which always pop out across the city.
If you want to experience the true night soul of the Lion City, clubbing and pubbing is must-do here. It is because visiting the city only in the daytime is seeing just half of the picture. In this guide, we will help you to discover the best of nightlife in Singapore area by area.
There is no lack of nighttime activities in Singapore for all kinds of nocturnal party animals. From knocking the pins down in the ever-glowing bowling alleys to gazing the stars at an observatory, we have got you covered with these top things in Singapore you must do at night.
Orchid Bowl:-
The ever-glowing alleys in the dark have taken cosmic bowling to a whole new level. Lights are dim in this type of bowling and music is loud with thumping beats. You would definitely feel that you have entered a night club without the suffocated and drunken crowd. It illuminates the bowling balls and pins, including the bowling shoes that you can rent over there. Bowling has definitely never been so exciting. Currently, there are six outlets for cosmic bowling in Singapore along with Orchid Bowl, which open till 3 am midnight.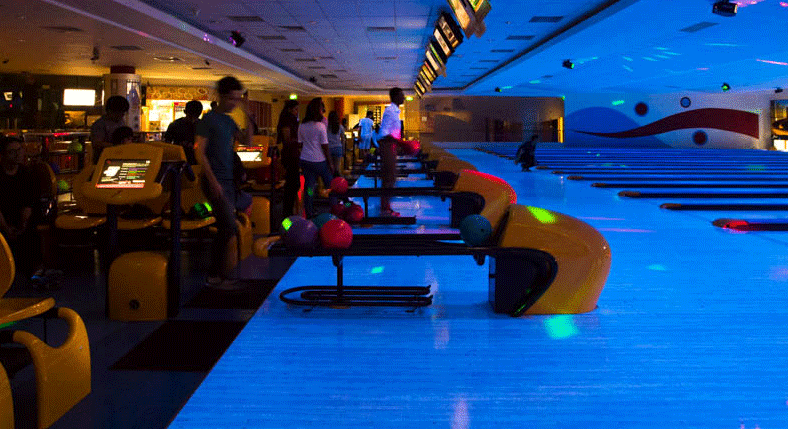 Gardens by the Bay:-
Spread over 101 hectares, Gardens by the Bay is such a manmade and magnificent garden. The admission to its Cloud Forest and Flower Dome is not free, but you can still roam for free around the Supertree Grove. The public area, opening every day from 5 am to 2 am, is well known for its giant artificial trees stand around 25 to 50 meters. Be sure to get here around 7.45pm to 8.45 pm when you can catch the breathtaking Rhapsody light and sound show.
Fish@Bugis+ :-
It is the only air-conditioned indoor prawn fishing pond in Singapore. It opens every day till 6 am. It can keep the nocturnals busy with a huge range of activities to enjoy. You can catch live screenings of soccer games, drink at the beer garden, catch fresh prawns and lobsters, or enjoy the fish spa. Kids under 12 can partake in drain fishing where they can also bring home some fish and care for them as pets.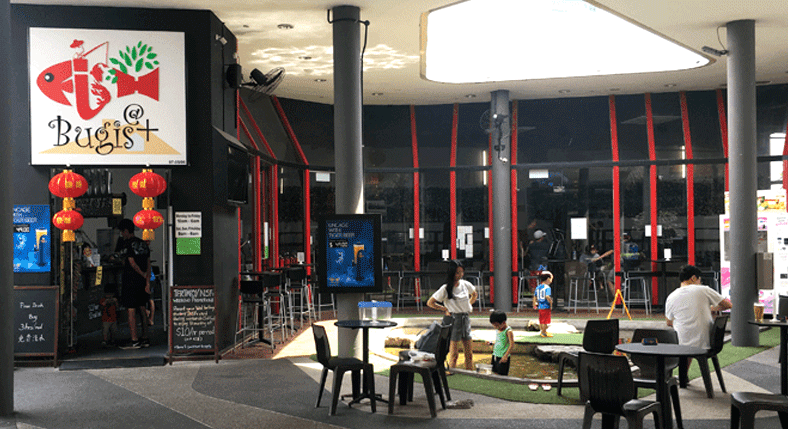 G.SPA:-
Stretched over 24000 sq. ft, G.SPA is one of the biggest spas in Singapore and it is open round the clock. It is a one-stop relaxation destination offering a huge range of treatments for both sexes. You can enjoy relaxing body massages and nourishing facials. There is no lack of relaxation treatments available for patrons at night. This lavish spa also welcomes you with amenities like steam rooms, saunas, cold/hot pools, and an on-site restaurant.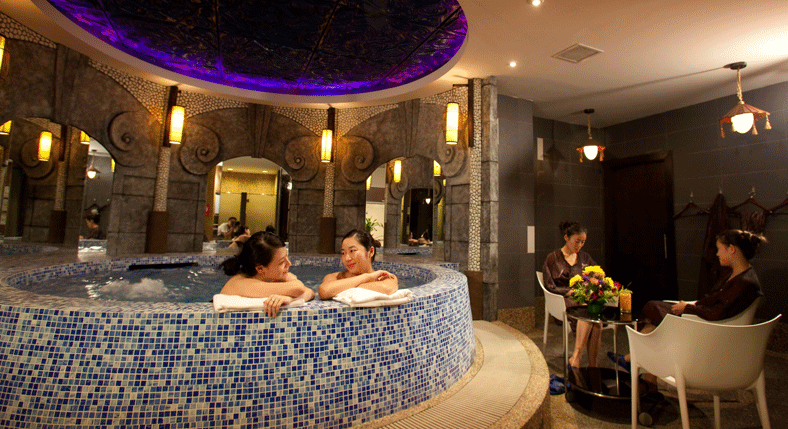 K.STAR Karaoke:-
K.STAR Karaoke is the first theme-based Karaoke TV Bar (KTV). On Orchard Central Level 5, K.STAR Karaoke opens till 6 am on weekends and 3 am on weekdays. So, it goes without saying that Singaporeans don't take much sleep. This family-friendly karaoke bar is truly designed by taking the needs of every guest in mind. There are 25 themed rooms in totals, such as LINE Friends and flamingos. They can also host parties of different types. So, gather your buddies and sing your heart loud.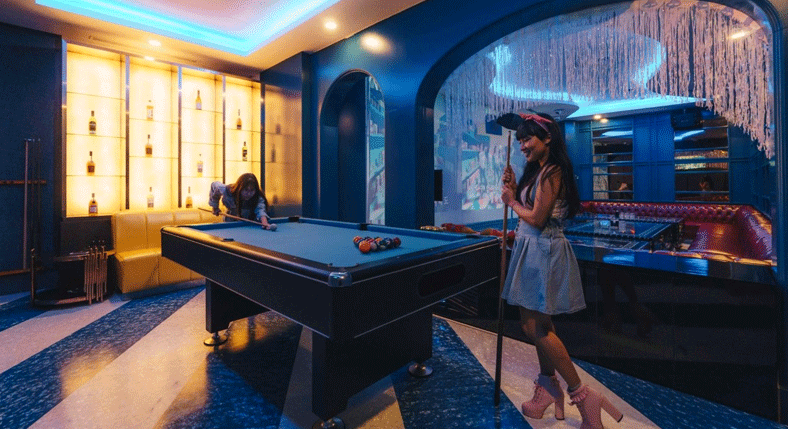 Level Up:-
Bar hopping is definitely one of the most common activities to enjoy the nightlife in Singapore. It is the best nightlife attraction where most people spend their whole night in this city. It is also the very first arcade-themed bar in Singapore with the ingenious concept. You may call your friends over to play old-school video games like Street Fighter and Pac-Man and relive the memories of your childhood. You can immerse in live music by local talents and chug some pints of icy chilled beer.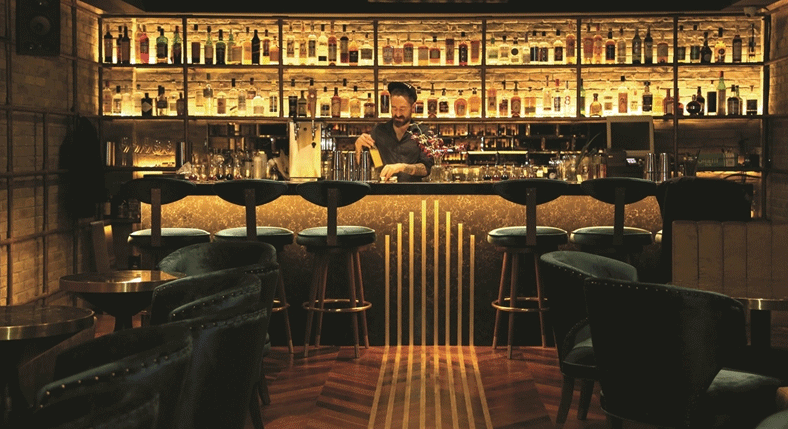 Night Safari:-
If you love wildlife and animals, you must pay a visit to this award-winning wildlife adventure park. This world's first nocturnal Night Safari houses 900 animals, which are native to different parts of the world. The park opens till midnight. But we recommend you to arrive early if you want to see the Creatures of the Night Show. Its last show is played at 10.30 pm. After catching the show, board a tram which will take you to six different geographical regions during 40 minutes, which is designed in the safari. Later on, start your simple trails to explore the exotic night species like a Malayan tapir.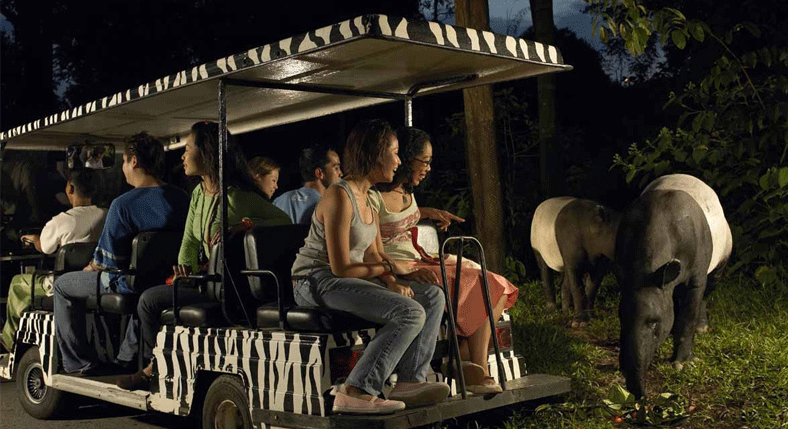 Science Centre Observatory:-
It is world's one of the few science observatories positioned next to the Equator. It means you have a very rare opportunity to gaze at the constellations in both southern and northern hemispheres. But you need to acquire a Q card to get to the observatory as it has limited space at the telescope. After 7.30 pm, you can get these cards at the registration counter. So, you should arrive early.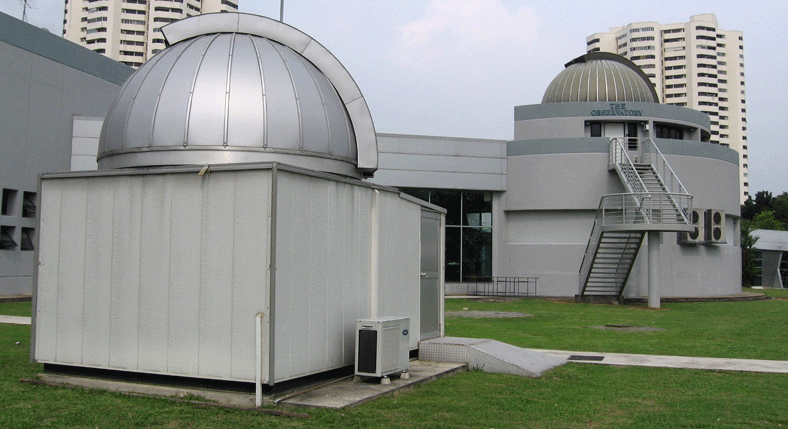 Mustafa Café:-
Mustafa Shopping Centre, located in the enclave of Little India, is a well-known mall opens 24×7. Shopaholics can spend several hours at this 400,000 sq. ft. the retail complex which is spread over 6 levels. You can choose from a large number of items, including ethnic wear, Asian snacks, and costumes to electronics. At Level 7, don't miss the authentic Indian dishes at Kebabs and Curries.