With architectural wonders, famous skyscrapers, miles of deserts and sands, and palm beaches, the city of Dubai is like no other in this world. You can find attractions with different multiplicity and variety. These are some of the reasons most of the tourists overlook some hidden gems in Dubai that also deserve the same attention as so called tourist spots have.
We have listed some of the lesser known yet mesmerizing tourist destinations in Dubai to explore another side of this beautiful desert city, so you won't limit yourself to the so-called Dancing Fountains, Dubai Mall and Burj Khalifa.
So, take some time to visit these places as they won't let you down for sure.
Al Mamzar Beach Park :-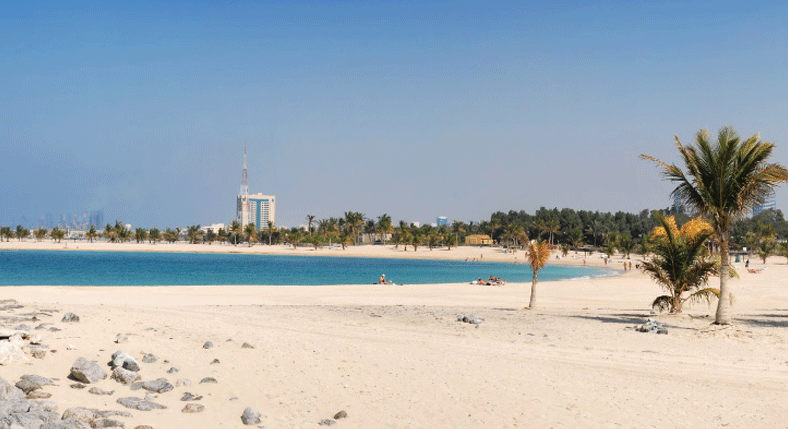 It is the hottest favorite destination if you are with your kids. They will surly love this attraction and you will feel the calmness as most people still don't know about it. Your kids will enjoy various activities on this white sandy beach. There is also a pool to dive in. It also has a lot of beautiful picnic spots along with restaurants, barbeques, snack bars, rental bikes, and skating rink.
Al Serkal Avenue :-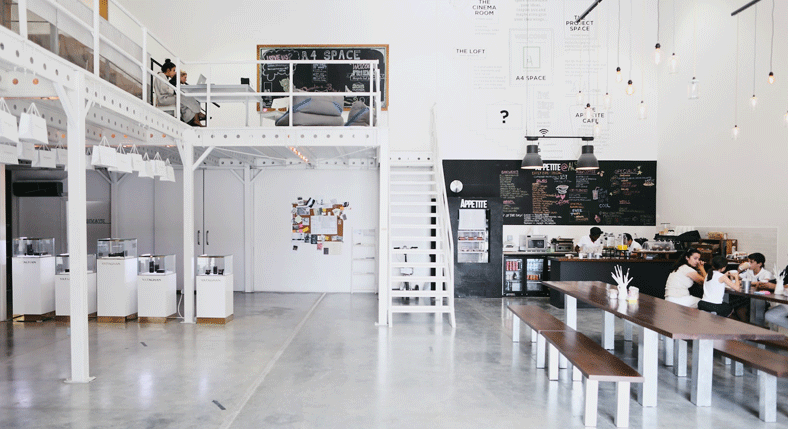 Located in Al Quoz, this is the famous and old industrial warehouse which features the coolest art and culture of Dubai. It is well regarded as Serkal Avenue. If you are an art lover, you should definitely visit the art galleries. There are also cafes to grab snacks while watching the world goes by, if you are not in the art scene. You can also join the workshops, art classes, and exhibitions.
The Majlis Café :-

Located in the proximity to Jumeirah Mosque, the Majlis Café is well known for the delightful camel milk if you are visiting in Dubai. You can also enjoy the mouth-watering pistachio ice-cream of camel milk. Even better, you can also taste creams, coffee, and milkshake made with camel milk. Have a leisure walk at the well-known Jumeirah beach to reach this happening place. It is one of the hidden gems of Dubai.
The Coffee Museum :-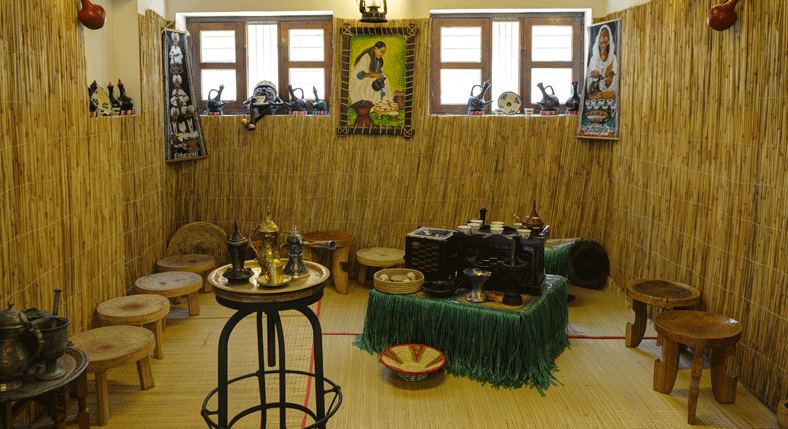 If you are done with going and exploring bigger malls in Dubai, you must definitely visit another side of Dubai by visiting one of its unique places like The Coffee Museum. So coffee lovers, rejoice! Located in the Al Fahidi Historical District, this unique museum has barista equipment, antiques, books that explain coffee history, and also recipes to roast coffee beans. You will definitely be left spell-bound in this modern café cum culture spot cum shop.
Best Spot to Capture Dubai's Skyline :-

There are many rooftop bars and restaurants in Dubai that claim to offer the best view of serene skyline of the city. But there is a lesser known place at the well-known the Palm Island on the Nasimi Beach near the well known 'Hotel with a Hole' Atlantis. Here, you can enjoy the whole day sipping the coconut drinks, relaxing, and admiring the breathtaking view of skyline.
XVA Art Hotel :-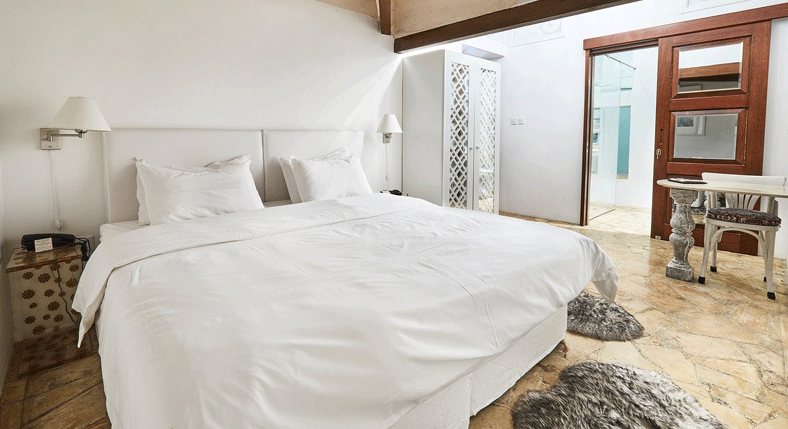 There is no lack of hotels in Dubai but XVA Art Hotel has something special for you (don't go with its size). It is so small that it has only 14 rooms but all of these rooms have been specially and thoughtfully designed. There is an amazing XVA Café in the former residence which serves only Middle Eastern Vegetarian dishes. If you are an art lover, the best part of this hotel is its art gallery as well as design shop. You can also discover the starry rooftop here.
The Farm, Al Barari :-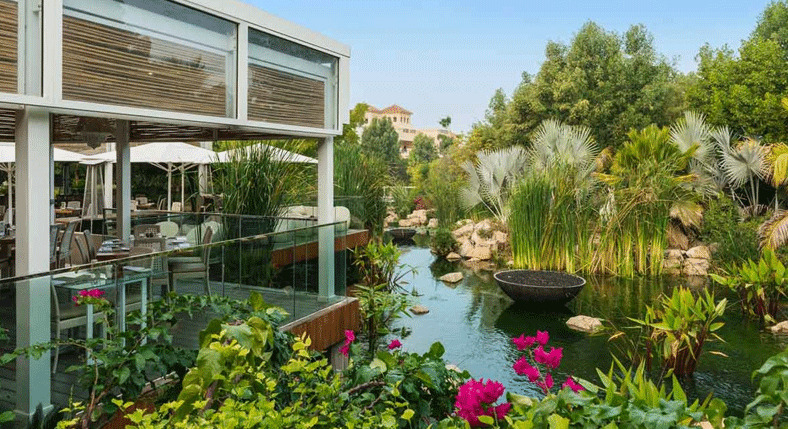 Still unknown to a lot of tourists, The Farm in Al Barari is an oasis for you in the desert. Here, you will have the ultimate homely feeling to dine out with your loved one and family. Located opposite the Villa, this site is very beautiful and has around 16 km of landscaped cascades, lakes, streams, and has over 34 themed gardens and over 4 million plants. Now that you know that such exotic place is located in Dubai, you may not want to come back without visiting this hidden attraction in Dubai.
Al Qudra Lakes :-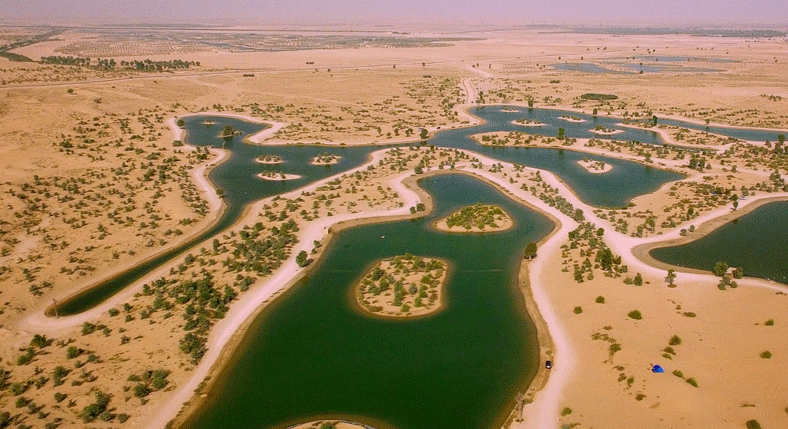 There is a range of well-known artificial lakes beyond the Arabian farms, which have up to 130 species like ducks, swans, and gaggles of geese. These lakes are spotted between the Bab Al Shams and Seih Al Salam Desert, which were created as part of eco-project by the civic body. Now, they are the ideal picnic spots. For desert adventures here, you may want to pitch a tent to spend a night here. Be sure to get here before sunset as birds get back to their homes once sun goes down.
Tips to Save Money
Choose happy hour for the booze – Happy hours are life for a drinker as it is the time when you can save some bucks. Dubai has no lack of happy hours and you can also find drink specials. It is because drinking is costly if you go outside the happy hours and brunches (i.e. $15 USD for wine and $10 USD for beers).
Take metro – Though the metro routes just take you to the middle of the city, it also goes to the airport, marina, and Old Dubai. By paying just AED 8 ($2 USD), it is a lot cheaper than the taxi. If you need to choose a public transport other than the metro, you may take taxi from the metro station near by your destination. It can save up to AED 30 ($8 USD) and precious time for you. A lot of taxis cost AED 60 ($11 to $16) to go anywhere in the town.
Prefer to dine in Old Dubai – Skip the malls, expensive hotels, and fancy soaks where you get the feel of being in Aladdin and head to Old Dubai to save more. In this area, meals at restaurants cost generally AED 20 to 30 ($5 to $8).
Groupon – There are lots of discounts available in Dubai, such as deals on website, and 2-for-1 specials. There are high odds that you can find discount if you want to do something.
Buy The Entertainer – A magazine named "The Entertainer" is available in different countries. It offers specials and discounts on hotels, restaurants, and rides. You can also buy one for the UAE. It offers discounts on restaurants, attractions, clubs, drinks, hotels, and theme parks along with 2-for-1 specials. When you arrive in Dubai, you can also pick a copy at bookstores and supermarkets, or even buy an online copy in their official website (AED 445 or $121 USD). You can also buy hard copy for AED 495 but it can pay for itself quickly.