Singapore has always been known as the paradise for the rich and it goes without saying that this city-state has some sheen of wealth. Well, Singapore has so much more than simply luxury hotels, world-class shopping malls, and fine dining. It also has diverse ethnic presence and vibrant history to show, with several family-friendly destinations and public spaces to make your visit to this futuristic city memorable.
Singapore has great public transport so you can easily and conveniently get around. Once you learn the metro map, you can freely zip from one part to another part of the town. Here, you can find signs written in English and people also speak English as well. Singapore is one of the most comfortable and easiest countries to visit in Southeast Asia. If you don't compare prices to Vietnam or Thailand, you can have a great stay. So, here are some of the most promising tourist destinations you should visit.
Marina Bay Sands :-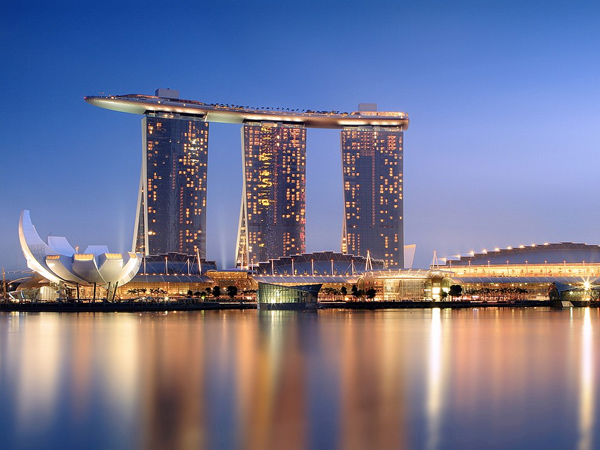 The opulent resort complex of Marina Bay Sands features world-class luxury hotel, the ArtScience Museum, a mall with a canal passing through it, and the Skywalk to catch the glimpse of entire city. The infinity pool and viewing deck in the Skywalk are well placed in the ship atop the hotel. Only hotel guests can use infinity pool here. But observatory deck is open for public. You can explore the port, Double Helix Bridge, the exotic skyline, and the Gardens by the Bay from the Skypark.
Singapore Night Safari :-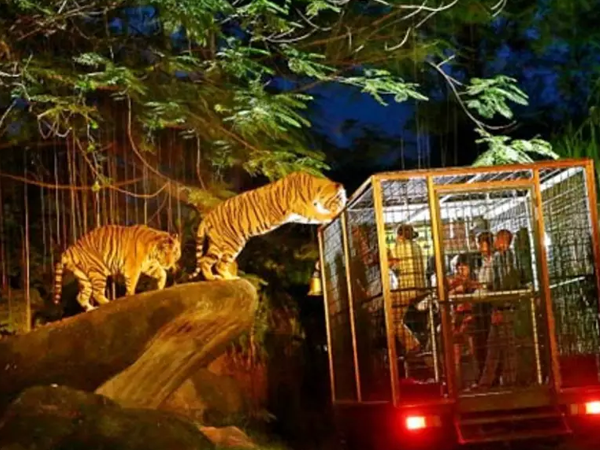 Singapore Night Safari adds a new twist to the so-called zoo experience by showing the nocturnal lifestyle of residents. There are four sections of park's habitat, each having their own trail to observe these creatures. As the name suggests, the Leopard Trail shows leopards, lions, civets, flying foxes, and porcupines and other animals.
In the Fishing Cat Trail, you can explore the habitat of native animals like pangolin, felines, binturong, and other common and endangered species. You can tour spotted hyenas and Malayan tigers in East Lodge Trail, and marsupials of Australia in the Wallaby Trail.
Gardens by the Bay :-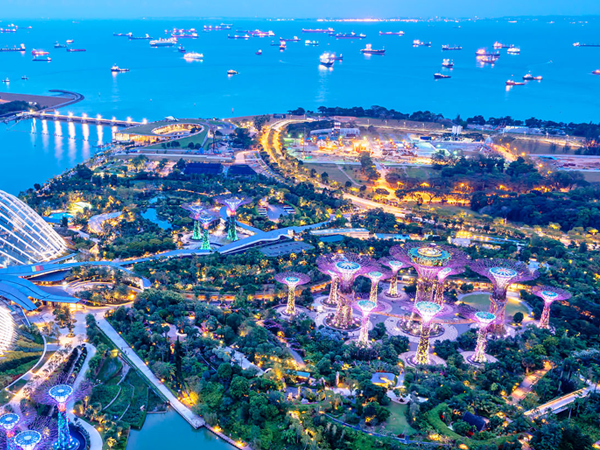 Once you have visited the Marina Bay Sands, you won't want to skip Gardens by the Bay. Visit the Bay East Garden to explore the vibrant flora and escape the bustles of the city for a while. You will never miss Supertree Grove to catch a cluster of the futuristic, iconic structures that are designed to do sustainable functions. Then, you can explore the tallest indoor waterfall in the world at the Cloud Forest Dome and learn more about biodiversity of nature.
Botanic Gardens :-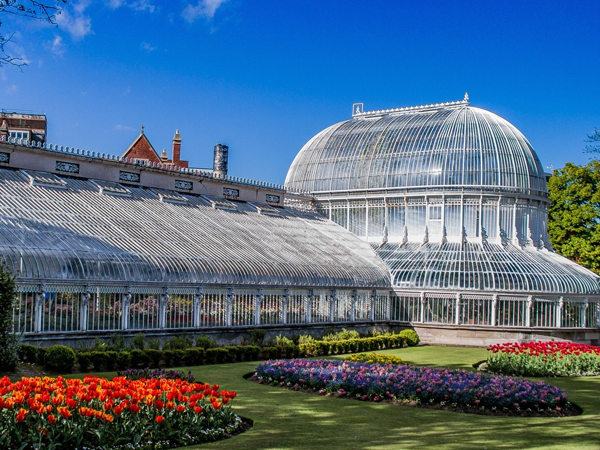 Don't confuse it with the Gardens by the Bay. Botanic Gardens are the first destination in Singapore to receive UNESCO World Heritage nomination for good reasons. The city, no matter how clean and comfortable is, often feels a concrete jungle. But Singapore has another side you must visit. Explore the wilder heritage which is preserved well in the botanic gardens. It has a walking trail to explore the heritage trees of the garden conserved to secure the mature tree species in the city. Also visit the National Orchid Garden. Some other popular attractions are the eco-lake, eco-garden, bonsai garden, and various unique attractions.
Singapore Zoo :-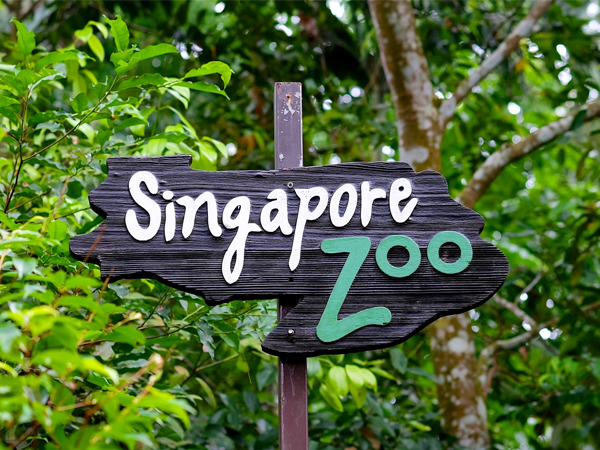 Also known as the best rainforest zoo in the world, the Singapore Zoo is appealing and clean and animals seem to be treated well. It has no lack of lush greens and natural habitat. Visitors can watch orangutans and their babies which swing high over their platforms and catch bananas. You can also see a chimpanzee family, meerkats, zebras, komodo dragon, white tigers, mole rats, and kangaroos.
You can also observe feeding sessions of some animals. Take at least 3 hours to visit the whole zoo. You can also opt for River Safari (covering a huge panda forest), Night Safar, and Jurong Bird Park. Avail park hopper passes if you want to explore more than just wildlife parks.
Singapore Flyer :-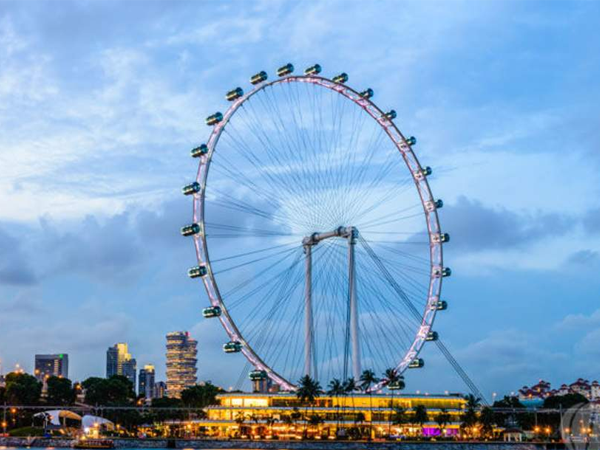 If Marina Bay Sands' observatory deck doesn't give much glimpse to Singapore, try Singapore Flyer where you will enjoy high tea over the city at the largest observation wheel in the world. There are different packages to pamper and serve you while having the views of Singapore skyline along with Malaysia's Straits of Johor and Spice Islands of Indonesia.
Merlion Park :-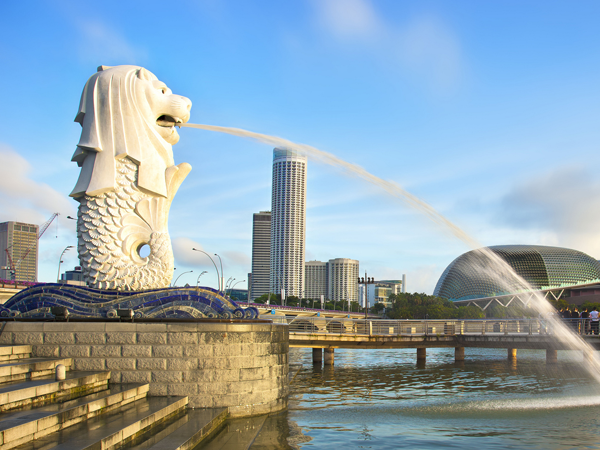 The Merlion Park, as the name suggests, houses the iconic figurine of a mythical creature with tail and body of a fish and head of a lion. It represents the humble beginning of the city as a fishing village with its traditional name 'Singapura', which refers to 'lion city' in Malay. In 2002, the structure was moved to Merlion Park where it can see Marina Bay. It stands 8.6 m tall and weighs 70 tonnes, spouting water off its mouth in a fountain.
Universal Studios Singapore :-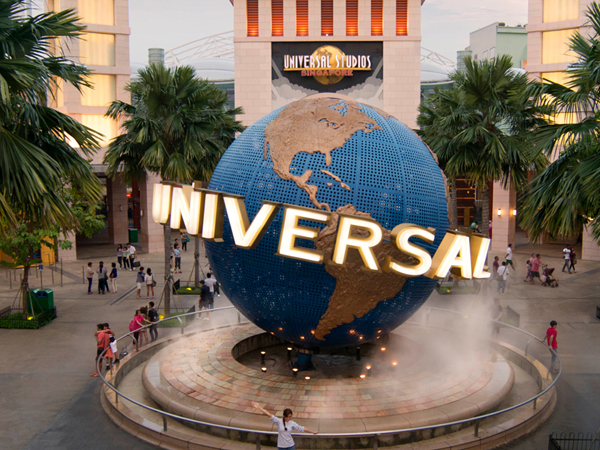 With 49 acres of Sentosa Resorts World, the Universal Studios Singapore is a tribute to a film, location or a TV show. Some of the destination themes here are Hollywood, New York City, Madagascar and Ancient Egypt. It also has fiction-themed areas like the Lost World, Shrek's Far Far Away, etc.
Chinatown :-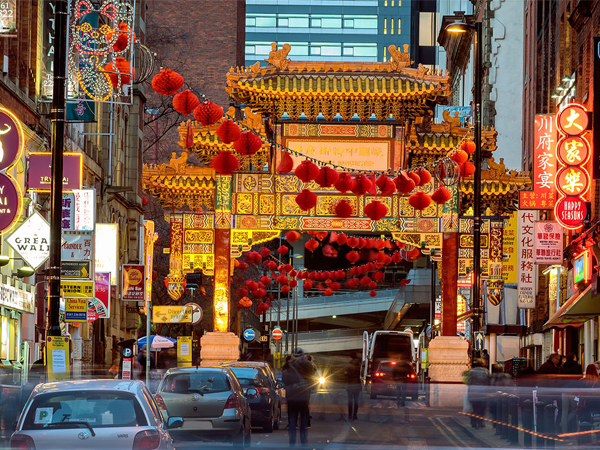 The Chinatown of Singapore will straightly bring you to the traditional market of China. From small family-run stores to authentic Chinese dishes and hot-red lanterns, you will find everything here belongs to China. You can also visit the amazing Sri Mariamman Hindu temple and Chinese Heritage Centre.
Sentosa Island :-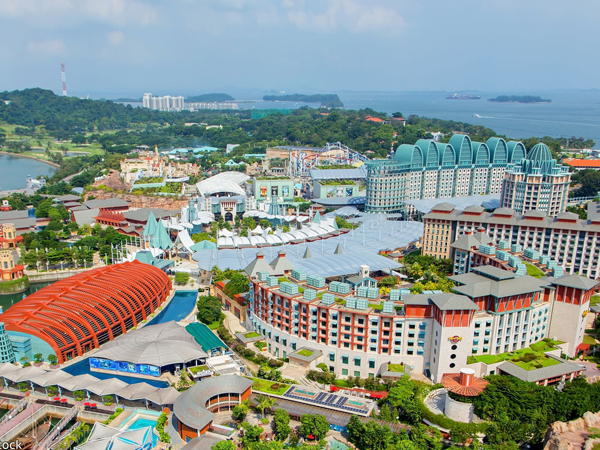 Singapore is not all about being just a beach destination. If you really want some fun in the sun, you must visit Sentosa Island. Get in some sunbath at Siloso Beach or enjoy adventure activities like skim boarding and kayaking, or even play volleyball on free courts.
It also has some beach attractions like Underwater World aquarium to swim with dolphins. The Merlion is the must-see attraction here. It is a well known statue with body of a fish and head of lion. You can also get to the top of statue through an escalator and observe the breathtaking views of the nearby regions.