Dubai seems to be an international paradise for superstars across the world, but no one can overlook the iconic Burj Khalifa, biggest star of all.
Located in the thriving city of Dubai, this needle-shaped skyscraper can be seen from around 92 km. It is flocked by millions of tourists and VIPs all the year round. The tallest structure was inaugurated in January 4, 2010 and it is turned 9 years old and it will always be the ultimate symbol of glamour and glitz in the city.  
So, without further ado, let's get started with some of the lesser known facts about this man-made marvel.
The Grandeur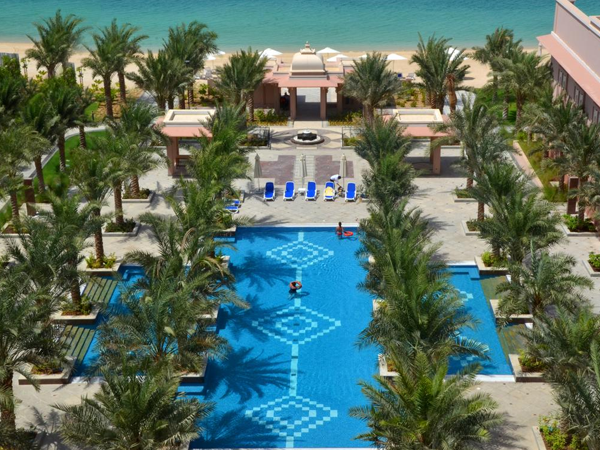 Standing proudly at the whopping 828m (2716 ft) of height and having 160 habitable floors (200 stories in total), the $1.5 billion project of Burj Khalifa was founded by Sheikh Mohammed bin Rashid Al Maktoum, the ruler in Dubai, in January 2010. Over 12000 international workers worked on its construction per day and it took 22 million man hours collectively during 6 years to complete.
The Burj Khalifa is around 3 times taller than Paris' Eiffel Tower and double the height of Empire State Building in New York. It has even beaten Taipei 101 in Taiwan, which has held the title for longest structure when it was launched in 2004 at 1667 feet.
Endless Titles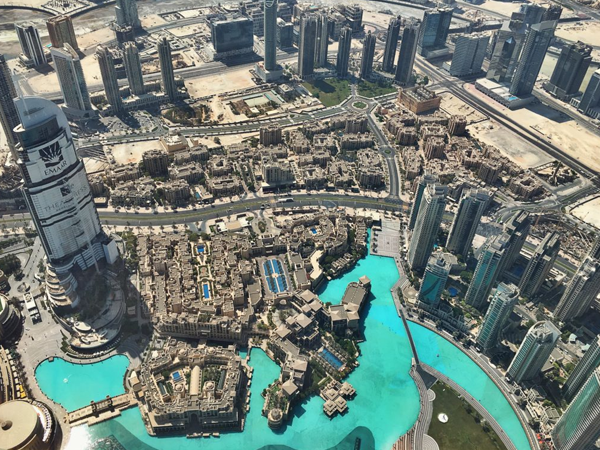 Along with being the world's tallest structure, Burj Khalifa has also bragged other rights and holds these world records –
Highest numbers of floors in the world
Tallest freestanding structure
Elevator with longest travel distance
Highest outdoor observation deck
Highest swimming pool in the world (on 76

th

level)
Who Built the Burj?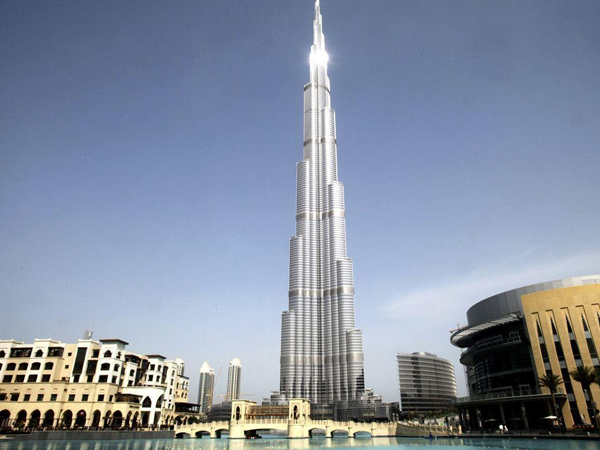 The appearance of Burj Khalifa is based on a flower named Hymenocallis (Spider Lily), which is something native to South America, southern states of America, and Mexico. Adrian Smith, a US-based architect from Skidmore, Owings & Merrill (SOM), was involved in the design of the structure and has also designed other notable structures. He is also involved in Saudi Arabia's Jeddah Tower, which is proposed to beat the Burj at 3280 feet in height and is proposed to complete by 2020.
The name of the tower was decided at last moment. Initially, it was named the Burj Dubai. Later on, it was renamed to Burj Khalifa as a tribute to Abu Dhabi's ruler and president of UAE, Sheikh Khalifa bin Zayed Al Nahyan, who also funded to create this iconic billion-dollar project. The term 'Burj' refers to 'tower' in Arabic.
Celebrity visitors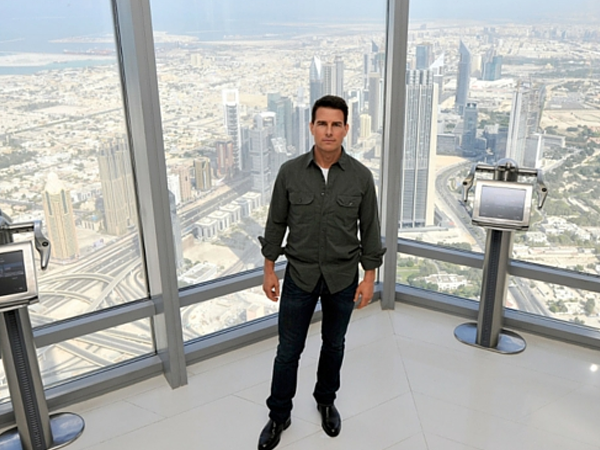 Tom Cruise is the action hero who is well known for doing his own stunts. He took the fame of the tower to new heights when he shot stunts on top of Burj Khalifa for "Mission Impossible: Ghost Protocol" in November 2010. The adrenaline junkie was shot when he leaps off a window before scrambling up the walls in one of his most spell-bounding stunts. A range of VIPs have made beeline for the well-known attraction, including supermodel Gigi Hadid, singer Mariah Carah, and soccer legend David Beckham.
Top 10 Tourist Attractions in Singapore to Make Your Trip Memorable
Live the Aristocrat Living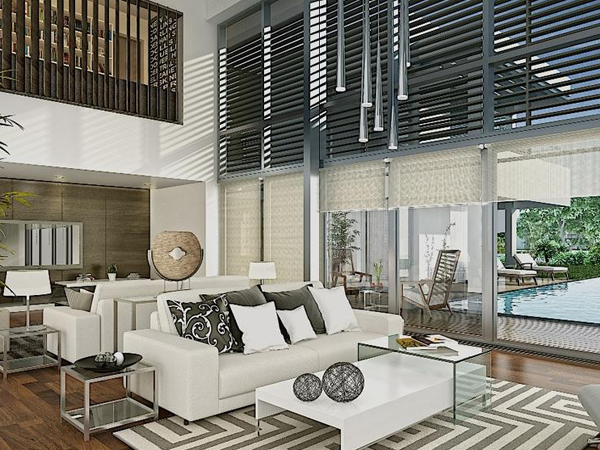 The Armani Hotel Dubai offers the visitors with a chance to stay in the iconic address of the city when it was opened in April 2010 with a memorable ribbon-cutting ceremony. Giorgio Armani was the one who designed the world's first hotel. This Italian fashion icon is well known for his signature minimalist style with Japanese wooden floors, sumptuous clothing and muted gray interiors.
The entire 39th floor is occupied by all 160 suites and rooms and each of them have been decorated well with serene furnishings and world-class mod cons used by iPads. A VIP welcome treatment is offered to every guest and a personal butler is appointed on arrival.  The hotel has other wonderful touches, including fluffy monogrammed robes, well-designed spa treatments and Armani toiletries.
With 144 plush suites from Level 9 to 16, the Armani Residences have same unique style of the hotel with access to well designed collection of shops that are strategically placed at lobby level for more permanent stay.
The hotel also houses a range of exciting dining experiences covering Japanese, Italian, European, Indian and Mediterranean dishes. Enjoy the authentic Italian fare with modern twist at the signature Armani/Ristorante, including its salt-crusted cod which always wows the diners.
Breathtaking views At the Top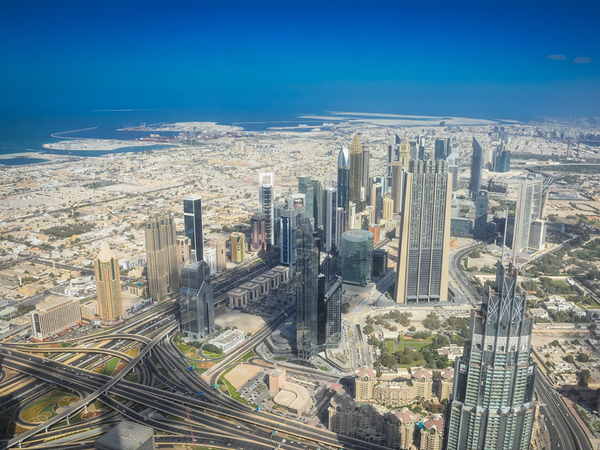 With exciting views of the skyline, you can observe the breathtaking views to the highest observatory in the world, At the Top, covering over Levels 124, 125 and 148. According to the ticket prices, you can choose the observatory deck and it varies at the time of day you visit. So, it is better to book well in advance to save money and avoid the queues. Same day tickets are more expensive.
At the lower level of Dubai Mall, you can get access to the decks. It is recommended to visit just before the sunset to enjoy wonderful views. Be sure to take at least 90 minutes to enjoy At the Top. It is easily accessible for wheel-chair bound visitors and there is also free Wi-Fi across the attraction. Entry fee is around $35 for adults and $25 for kids from 4 to 11 years old.
Dine in the sky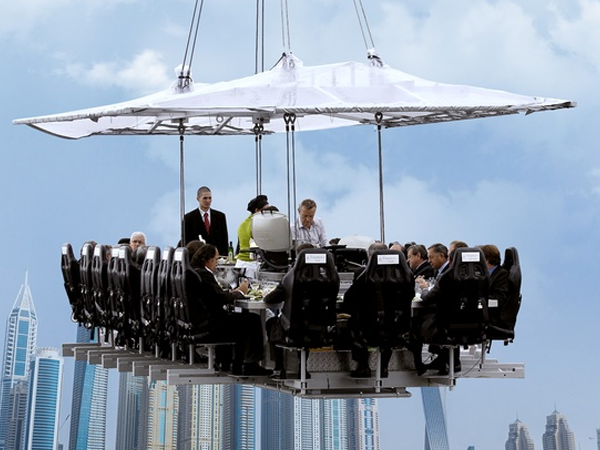 On Level 122, you can book your table to dine with picturesque views at At.Mosphere with future-ready elevator which transports guests to the restaurants within 45 seconds. With elegant floor-to-ceiling windows, the world's highest restaurant skyscraper won't let you down with lavish leather seats, spectacular views, and delicious dishes.  Well, the haute couture luxury comes with the price tag. The high tea and breakfast are more affordable with 6-course experience, gourmet sandwiches and freshly baked scones.
The Art Scene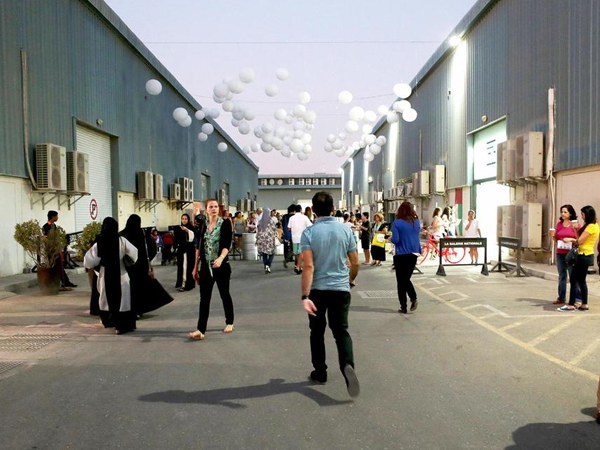 The exterior of the tower is definitely praise to architectural wonder and Burj also has been a thriving hub for design and art visited by international guests. Over 1000 works of art include a blend of modern sculptures, works, and installations done by international and Middle Eastern artists.